The industry's premier employee survey platform
Willis Towers Watson Employee Engagement Software is the industry's premier survey platform, used by over 500 of the world's leading organizations each year to provide leaders and managers with insights and tools to improve the employee experience and business performance.
Our software brings together a brain trust of the world's foremost organizational psychologists with cutting-edge technology and the world's largest normative benchmark database. The result is a fast, intuitive and smart listening experience for your workforce, HR teams, and leaders and managers.
Key features
Intuitive survey design
Design and deploy surveys as needed, on demand, in just minutes using our pre-built survey templates, select from our library of over 600 questions (pre-translated in 17 languages), or write content from scratch.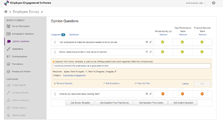 Fast, mobile-first surveys
A modern and highly engaging experience for survey respondents, supporting 73 languages.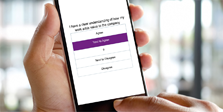 Fast, mobile-first surveys
Real Time Advice suggestions
Provide employees access to personalized suggestions based on their survey responses, so they can take ownership of their employee experience.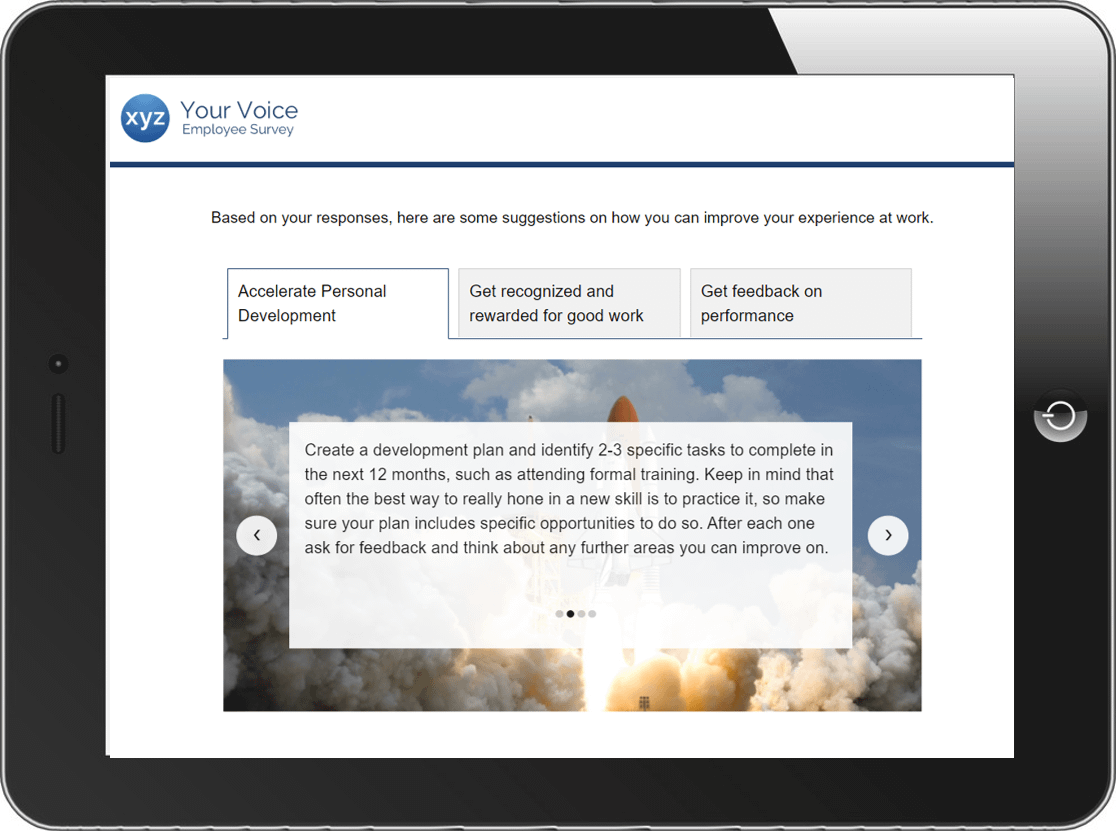 Real Time Advice suggestions
Live tracking
Track returns and results in real time while the survey is live, access final reports as soon as it closes.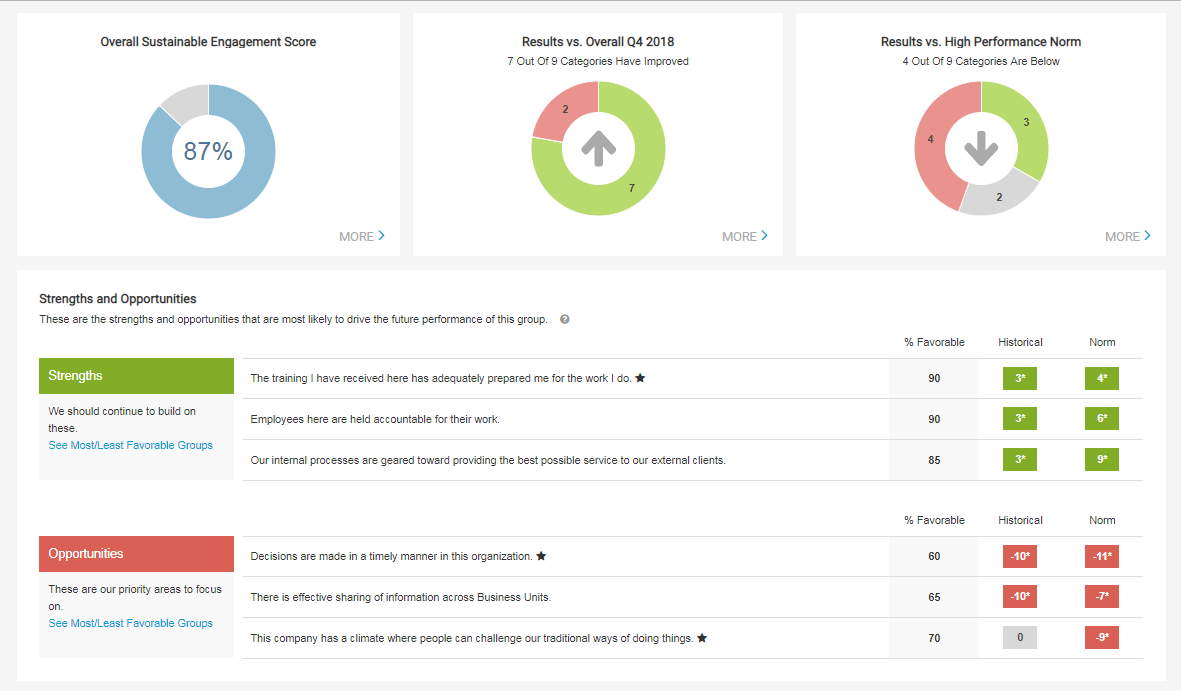 World's most powerful benchmarks
Easily compare your company's results to our extensive database of nearly 500 employee opinion benchmarks, updated annually.

World's most powerful benchmarks
Compelling online dashboards and PowerPoint decks
Reach the right person at the right time with a personalized, segmented content strategy that drives changes to behavior or program perception. Employees only see and access tools and information most relevant to them.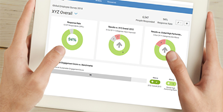 Compelling online dashboards and PowerPoint decks
Predictive analytics and smart suggestions
A smart algorithm identifies predictors of performance and provides managers with a dashboard highlighting issues to address, suggested actions, and next steps. Learn more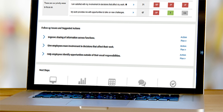 Action planning
All managers are provided with a bespoke set of suggestions and recommended actions, generated by our predictive analytics, and drawing on a best-practice library of hundreds of proven actions. Managers following our action planning process increase scores between 7 and 9 percent on average by their next survey.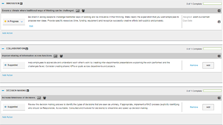 Advanced comments analysis
Translate words into actionable insights with natural language processing, in 44 languages, in an instant. See underlying themes, levels of sentiment and heat maps of your organization.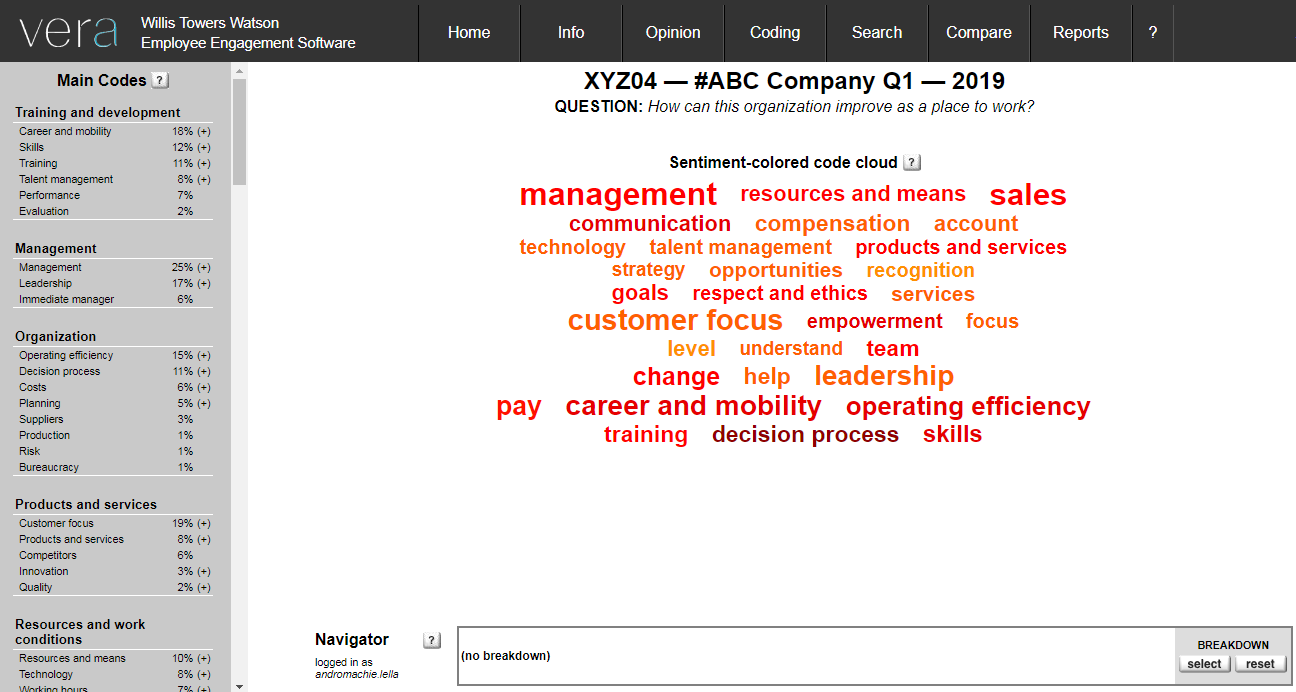 Advanced comments analysis
Advanced analytics
Supercharge your analysis by connecting multiple surveys to your HRIS data to answer your thorniest talent questions. Learn more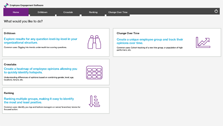 You can access our Employee Engagement Software as part of a survey program fully managed end-to-end by Willis Towers Watson, or licensed as a self-service (SAAS) tool for ultimate flexibility.
Unleash the power of Willis Towers Watson's software, data and advisory services to deliver a world-class employee survey and insight program. Come explore the Willis Towers Watson difference.
Your employee survey success is our ambition.
We provide a full set of continuous employee listening tools that can help you build an exceptional employee experience.