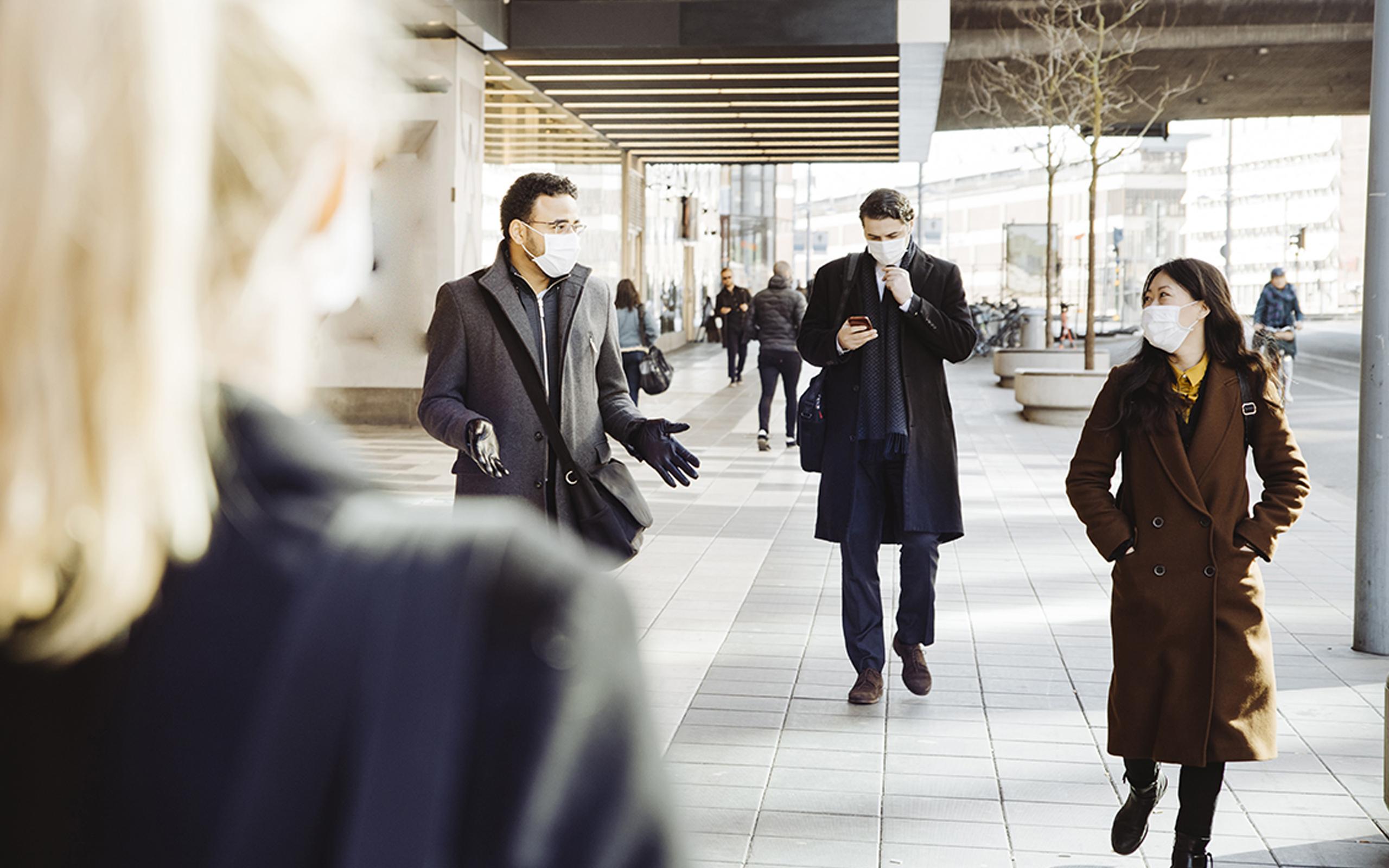 We conduct regular surveys across Great Britain and Europe to analyse the measures companies are taking or planning to take. We frequently hold digital events, comprising webcasts and virtual focus groups to analyse the results in detail.
Below you will find the recordings from the latest Willis Towers Watson COVID-19 webcasts. If you would like to sign up to future surveys, please contact Ireland Marketing.
---
How will organisations manage work, reward and costs in a new world?
As organisations seek to restore stability now more than ever you are focussed on the return on investment of traditional Reward packages. Are the high cost rewards really valued by employees or even aligned with new ways of working? Hear from our client Experian on their experience.
Wednesday, 1 July 2020
---
COVID-19 employee wellbeing - Virtual focus group overview
Willis Towers Watson held a Virtual Focus Group to discuss the impact of COVID-19 on Employee Experience and Wellbeing. The implications of COVID-19 has varied significantly by industry and even within sectors. As the UK government set out initial plans to return people to work and school, we asked clients to share their plans for restoring stability within their organisations and accelerating out of the crisis. Digging into findings from our survey data, the discussion covered all aspects of employee wellbeing, building manager resilience, leading the employee experience and renewed priorities for the future.
Tuesday, 12 May 2020
---
Deeper dive into work and rewards
We have received many questions about how work and rewards are impacted by the crisis, especially on base pay, incentives, benefits and leaves of absence. Focusing on the movement from cost control to cost cutting, and the unique situation for each organisation across GB and Western Europe. With the varying measures governments are taking the impact on pay decisions is complex. Our speakers presented to 650+ participants the market activity to date, legal background, some client case studies across the spectrum of severe to minimal impact and look to the future of returning to physical work environments.
Tuesday, 5 May 2020
---
Deeper dive into employee experience
Our research shows how a high performing employee experience can have financial benefits, but how in a time of crisis does that experience benefit your people? How can listening and focusing on wellbeing at this time help build moments that matter for the long term? In this webcast replay speakers shared with 680+ participants how the world has changed, shifting the focus onto an experience where employees are working in new environments, thinking and acting differently.
Tuesday, 28 April 2020
---
Workforce and business implications of the Coronavirus
What are the implications of COVID-19 for your organisation in these unprecedented times? How are you balancing the business risk and the wellbeing of employees? Our speakers, along with over 1,000 participants examine the key findings from a COVID-19 GB and Western Europe Pulse survey showing how whilst most organisations see this as a negative in the short term, the implications on virtual working and continued productivity of the workforce are long term positives.
Tuesday, 21 April 2020
---
COVID-19: Implications of Coronavirus for employers
News and official channels share the facts we need to understand the spread of COVID-19, but employer implications are more complex. During our Great Britain webcast we have provided context and insights for employers as you think through the critical issues around the wellbeing of your employees, as well as the important business continuity issues created by this outbreak.
Tuesday, 17 March 2020
---
Contact for further information
---
---