Performance Management has long been continuously evolving. While headline articles announce the end of the performance review, the on the ground realities show is actually a continual evolution and not at its end.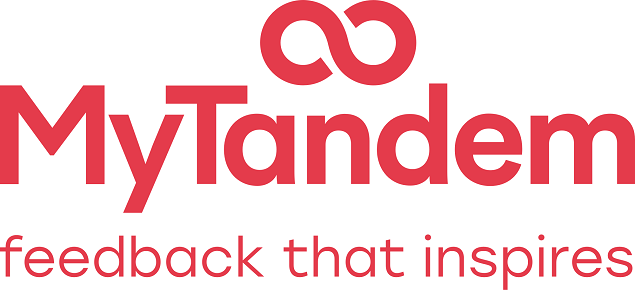 What marks the evolution of the last 5 years in performance management is its cultural shift. We are moving away from traditional adult child relationships, where a leader sits as master and judge of a subordinate's performance. The new conversation features an adult to adult relationship, where learning from the past with a focus on the future becomes the most prevalent theme. Alongside this shift most organisations now work in matrix environments and cross functional teams, the linear relationship of the manager to employee becomes a dated concept and lacks alignment to the new ways we work.
Traditional employee performance management approaches haven't kept up with changes in the ways we work, and give and receive information.
Towers Watson Perspectives 2014
While the manager retains accountability for coaching an employee, the relationship of a peer, a stakeholder or an adjacent manager opens up possibilities for greater insight and development for the employee. Their powers of observation can have the insight to spot potential and opportunities for development. Crowdsourcing has the added benefit of building community in an organisation, where peers support each other's growth and development.
Organizations are recognizing that managers play a critical factor in employee engagement, and asking the question, 'how do we equip and enable managers to have meaningful performance and career discussions?
Willis Towers Watson – Trends and Best Practice in Performance Management 2018
The question that keeps coming up, 'does this signal the end of our performance review processes' has emerged from our new ways of working. While some organisations have taken the bold step to remove ratings, calibration curves, and the formality of reviews, most organisations have taken a hybrid approach; by creating a culture where feedback is part of the day to day practice. Building a feedback culture takes time, and the dangers of removing the review process to facilitate performance conversations is too risky for most without a transitional plan from old to new. In this context, there are strong trends in organisations keeping their formal review process, while separately fostering a continuous feedback culture.
A continuous feedback culture, most frequently focused on growth and development, builds the capability of the organisation to have great performance conversations. It's no surprise that continuous feedback empowers great performance conversations to take place, given that performance strengths and gaps can be handled in the moment it's relevant. Continuous feedback facilitates a greater focus on the future and potential when it does come to review time, leading to a better employee experience.
Employees want individualized experience, characterized by dynamic goal-setting, frequent touch points and relevant and meaningful feedback – enabled by technology and simplified!
Willis Towers Watson – Trends and Best Practice in Performance Management 2018
We are able to see performance reviews are transforming through a parallel approach. Keeping a form of the performance review allows the organisation the time and the readiness to build a feedback culture. Question is, how to get there? Building a feedback culture takes focus, change management, and key enablers. Embracing technology can often facilitate these key enablers in shifting to a more performance oriented dynamic culture, where feedback is addressed in the moment it matters most. At the same time changing to this new culture needs to be managed properly. A change in culture is one of the hardest types of behavioural change because it such an integral part of a business. It ties with the core values and what people stand for. To succeed in your performance management transformation, it is essential to combine key enables with change management interventions. When you successfully make that cultural shift, the benefits are numerous.
With continuous feedback, growth and development becoming the primary focus, performance is addressed throughout the year. This results in a more open and transparent workplace, it helps retaining key talent and overall results in a better employee experience. So, no more frightened employees that have their performance review at the end of the year, where their manager tells them how good or bad they have been performing over the last months.
Enable focused development discussions and planning to ensure the organization has the talent needed across the organization for future growth.
Willis Towers Watson – Trends and Best Practice in Performance Management 2018
Because what happened earlier in the year is already a distant memory. No more stressed managers that needs to handle ten performance reviews in a day on top of all the other things (s)he needs to do before the holiday season starts. No more traditional performance reviews in cross functional teams where the manager has no clue what the employee has been up to, let alone how they performed. But rather continuous feedback which is timely and relevant, which is 360 and accelerates the growth of the individual, who is able to take ownership of their own development. Yes, we have reached the end of traditional performance management; but what lies ahead is far more exciting, where managers and HR can play a pivotal role in accelerating the employee experience and performance of the organization. Measuring a combination of sustained performance, potential and criticality of skills to future business performance.
"
Contact
---
Ruchi Arora
Senior Director – Talent Management & Rewards Practice Leader, Western Europe
---