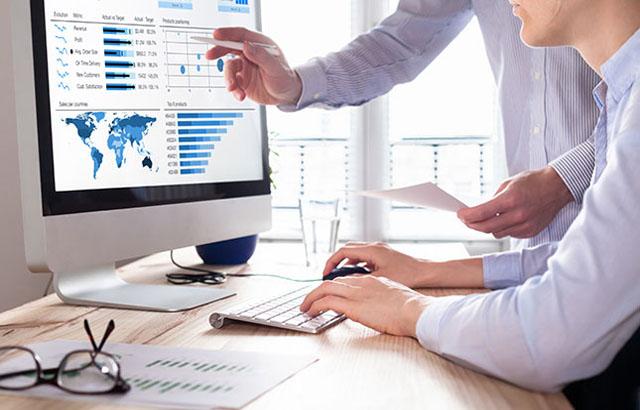 On January 24, 2019, The United States recognized Venezuelan opposition leader, Juan Guaido, as nation's legitimate president and several European countries are supporting Guaido as well. Expectations that the Maduro government would collapse quickly have not been borne out so far, and despite US backing, Guaido's authority will ebb the longer President Nicolas Maduro retains office. As those with significant economic interests in Venezuela that risk being affected by a change of government watch on, we take a look at what you can do if you are investing in other economies that can be politically unstable.
The International Monetary Fund forecasted that inflation in Venezuela would top 1 million percent in 2018, and by November consumer prices were believed to have risen 1.3 million percent. Maduro imposed a 3,000% increase in minimum wage and more expropriations of foreign firms — against a backdrop of food and medicine shortages and now bloody protests that left at least 40 dead.
Venezuela serves as a reminder that once-thriving economies quickly become crises and political hot-spots. The country's large oil reserves provided it a great deal of wealth and with it a growing middle class. In the 1970s boom, Venezuela had the highest per capita income in all of Latin America. It was a tremendous growth market for many corporations with an established democracy to boot. At that time, Venezuela was viewed to be a good investment. Yet when oil prices plummeted, so did the nation's prospects.
Similar economic growth has lured corporations into other emerging markets such as Brazil, Russia, India, Indonesia, China and South Africa (BRIICSs), as well as many petro-states. Companies should look to Venezuela as a reminder of the importance of managing political risk.
Like Hotel California: you may never leave!
Certain sectors may be at greater risk of expropriation amid political turmoil – especially in emerging-market nations. The situation in Venezuela has provided insight into which sectors or companies are most at-risk for these events. As a recent example, in mid-2018, a large employer and a supplier of popular consumer products attempted to close its doors and lay off its workforce, only to see the Venezuelan government take over its operations. Unfortunately this firm is just another victim among others suffering similar fates in the country.
Below are some themes to the targets (ironically a couple of them appear to be factors that were once thought to mitigate the risk of government takeover.) Consider:
These companies were conveniently foreign. Maduro often used them as opportune scapegoats. Railing against their suffering from "Yankee Imperialism" is a useful distraction to his failed domestic policies. While being an investor often affords protections under bilateral investment treaties (BITs), there is no BIT between the United States and Venezuela (although routing an investment through another country's treaty could be an option pending host government compliance with International Centre for Settlement of Investment Disputes or United Nations Commission on International Trade Law rules).
Many of these companies were large employers. Providing local jobs has sometimes been viewed as a positive by political risk underwriters because the corporation's investment is aiding the economy. The converse is that massive layoffs from a plant closure can threaten governments by exacerbating their constituents' economic frustrations. By taking over the factories, they save jobs and win political points.
These particular examples were often consumer product companies. While many had large brand awareness and a so-called "social license" to operate, the pervasiveness of their product into the lifestyle of the population backfired when staples like cereal, diapers and beverages became in dire supply. Some of the population then welcomed a government takeover to ensure continued supply vs. the planned divestitures.
Separately, another insight taken from this cautionary tale is that Venezuela challenges the assumption that if business becomes difficult in an emerging market nation (inability to import or access raw materials, slowing demand, etc.), the corporation can simply divest of its investment. These expropriations in Venezuela show that plans of a quick divestiture or winding down of operations may simply not be possible. To quote the band The Eagles' "Hotel California" lyrics: "You can check out any time you like, but you can never leave!"
The takeaway is that many traditional strategies for managing political risk (BITs, employment and technology transfer, "social license" to operate, benign sectors and plans of divestiture may not ultimately insulate a corporation from loss, if it's in the wrong place at the wrong time.
In addition to government expropriation and confiscation, companies operating in emerging markets may also face foreign exchange controls (the inability to convert currency or transfer money out of the country). Many corporations in Venezuela suffered this fate. Even if a divestiture had been possible, it was not viable to repatriate the proceeds. Even worse, companies may face political violence with street protests or general strikes turning into violent confrontations between demonstrators and security forces.
Going forward
Venezuela is, unfortunately, not an anomaly. History tells us that today's secure country can too easily become tomorrow's hot spot. Indeed, several other petro-states are facing increasing pressure on their systems, like Saudi Arabia, Qatar, Kuwait, UAE, Oman, Libya, Iraq, Nigeria and arguably Angola, Azerbaijan and Kazakhstan too. Even the BRIICs are suffering from economic slowdowns and uncertain future relations with the United States.
Companies that bought political risk insurance early on for Venezuela are grandfathered into the coverage with guaranteed rates and capacity for the duration of their multi-year policies. While it may be too late to procure political risk insurance coverage in Venezuela, there are tools available to help companies mitigate losses and seize the opportunities afforded by global expansion into other emerging markets. For example, analytics can be used to quantify corporate risks and tactics such as the purchase of political risk insurance can be employed.
Review your insurance policy
If you have political risk insurance, review your policy carefully. Confirm that the limits are adequate and that you understand the reporting procedures should you suffer a loss. We also recommend you contact your local business units in these countries to ensure timely communication between them and company headquarters in the event of a loss.
In addition, we suggest that expropriation and abandonment scenarios are added to your company's risk management review. A significant minority of nearly 30% of respondents to our political risk survey report used simulations or scenarios. Adding this step to your risk management review will help your company when making investment decisions in emerging markets.
Don't find yourself stuck in a Hotel California situation.
About the Authors
---
Cynthia Dugan
Director, Financial Solutions
---
Senior Vice President, US Political Risk Product Leader
Political and Credit Risk
---