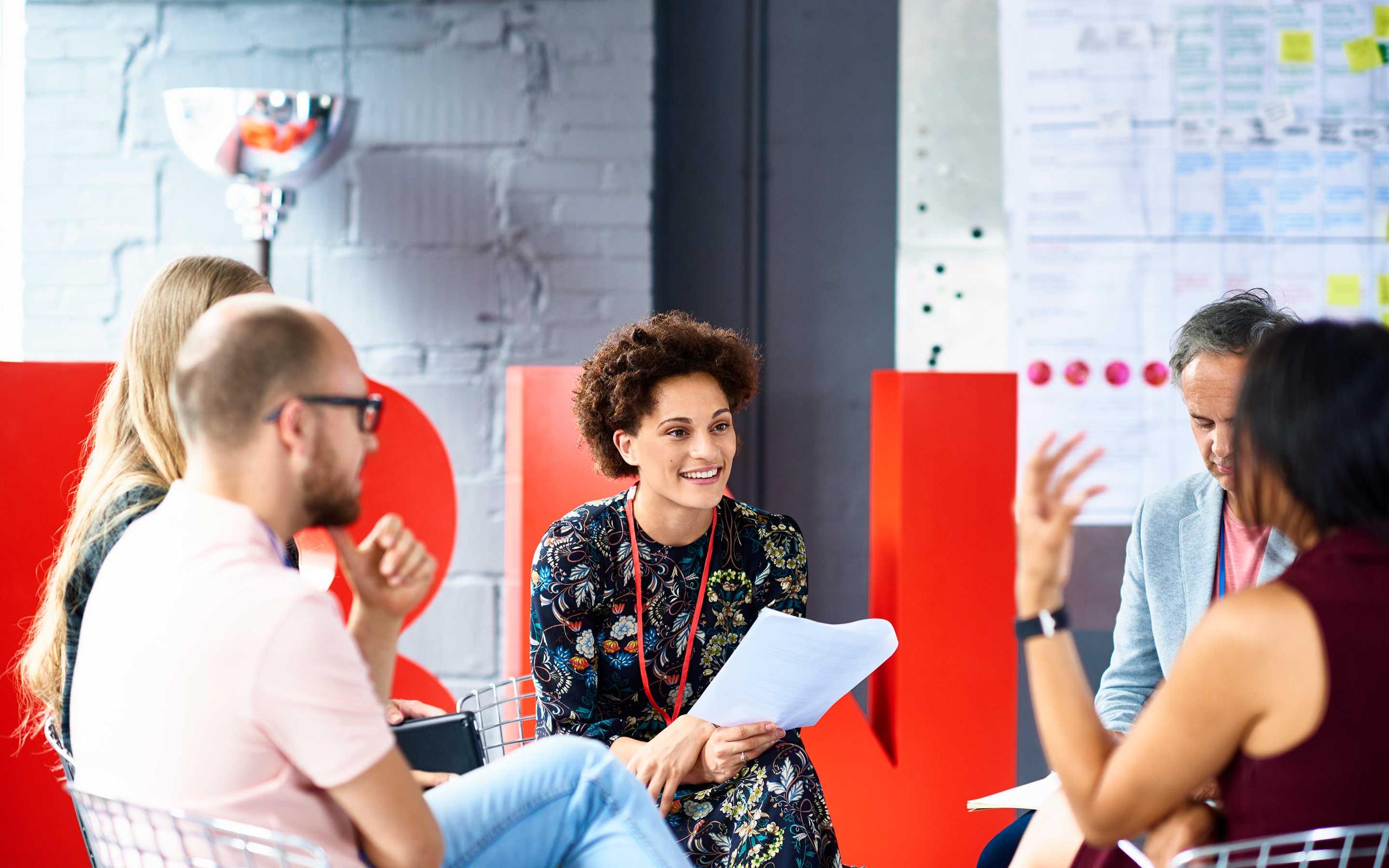 Part 6 in a 7-part series: Evolving the Benefit Mindset
In this series, experts from Willis Towers Watson identify areas of focus critical for the successful implementation of a benefits strategy in a time of increased automation, uncertainty and changing employee expectations.
From the need for agility as business-as-usual to the role of organizational purpose (including the attraction and sustainability of human capital through employee wellbeing and inclusion and diversity programs) and much more – these components are essential tools for any leader in today's climate.
---
When looking at benefits through the lens of a consumer, we find the entire experience is often suboptimal; employees are often left to fend for themselves with limited choice and limited information to make good decisions. We conducted research to understand the extent to which employees would recommend their employee benefits programs to others, known as the Net Promoter Score (NPS). Not surprisingly, we found the average NPS for employee benefits programs globally was an abysmal -51.
If your employee benefit program were a consumer product, would anyone buy it?
In our work with leading companies, we've developed a toolset based on human-centered design (a problem-solving framework focused on the human perspective). These techniques are rooted in the same approaches used by leading consumer product companies to engage their customers and deliver a superior experience.
We start by asking three simple questions:
How do your employees use their benefits? It's critical to understand the actual, day-to-day employee experience, when they are accessing and using their benefits.
How do employees feel about their benefits? Are the benefits meeting their needs and perceived as valuable? In this era of always on, real-time access to information, it's clear that choice, flexibility, personalization and decision support are vital elements to "meeting employees where they are" and helping them feel supported.
How are we improving the lives of our employees through benefits? Truly delivering a differentiated experience requires agility and a purpose-driven approach to benefits that encompasses a broad focus on wellbeing and a more inclusive and diverse environment.
Innovative benefit leaders are evolving their benefits portfolios to meet employees where they are. Broadly speaking, this means a portfolio built on the security of traditional core benefits employees have come to expect, coupled with choice and flexibility, a personalized user experience, decision support and an integrated approach to employee wellbeing.
Evolving the benefit mindset for an improved employee experience
Here are some strategies to help employers meet employees where they are.
Move beyond thinking about benefits enrollment as a one-time, annual event. Instead, leading organizations are leveraging technology, including strong decision support and a personalized, highly individualized benefits experience, to provide a more holistic 24/7/365 experience.
Elevate and integrate your benefit policies, programs and practices to demonstrate your support of broader wellbeing, engagement and inclusion/diversity initiatives. Employers can gain high marks from employees by ensuring that wellbeing is reflected in all aspects of the work environment. This includes not only the physical component, but also emotional, social and financial dimensions.
Adopt an intentional strategy for benefit subsidization that reflects employer values and desired behaviors and encourages higher-value decision making. This includes opportunities to expand choice, including voluntary benefits, and to showcase other company-subsidized conveniences such as onsite services, resources or discount arrangements.
Putting it into practice
Evolving benefit strategy and delivery to effectively leverage human-centered design is ultimately about understanding each employee's unique wants and needs, including during major life events, or what we call "moments that matter." Employee benefits can help the organization assist at this point of need and help employees and their families better navigate the changes they are experiencing.
Companies that are succeeding in this area are investing in new technology to assess their employee experience more frequently, through tools like virtual focus groups and pulse surveys. These insights can help us evaluate the needs of both our current and future workforces.
Journey maps (like those that are used to plot the consumer purchasing experience at each stage of consideration) can help in anticipating the changes needed to improve the employee benefits experience. These are visual representations of the steps that employees take through life, often with a focus on the moments that matter.
The journey map shows the experience at each stage, from how employees first learn about their benefits, to their experience of using them and how they are able to sustain newly created behaviors. Journey maps are also helpful tools to understand what's not working and identify barriers and limitations so they can be redesigned as needed.
Finally it's important to go beyond programs alone and ensure that your employee experience is aligned with the purpose and values of a healthy company, including leadership commitment, manager alignment and support for day-to-day wellbeing. An optimal benefits experience also aligns organizational values with both design and subsidization strategies, while delivering an employee experience that meets them were they are and gives them the support they need to make the best decisions for themselves and their families.
This post was adapted from the Willis Towers Watson article, "Evolving the employee benefit mindset and strategy: The future arrived yesterday" by Randall K. Abbott, senior strategist emeritus for Willis Towers Watson's Health and Benefits practice, John M. Bremen, managing director, Human Capital and Benefits, and Amy DeVylder Levanat, director Human Capital and Benefits. Read the full article.
Author
---
Michael Perlmutter
Senior Consultant, Health and Benefits
Health Imagination Leader, North America
---