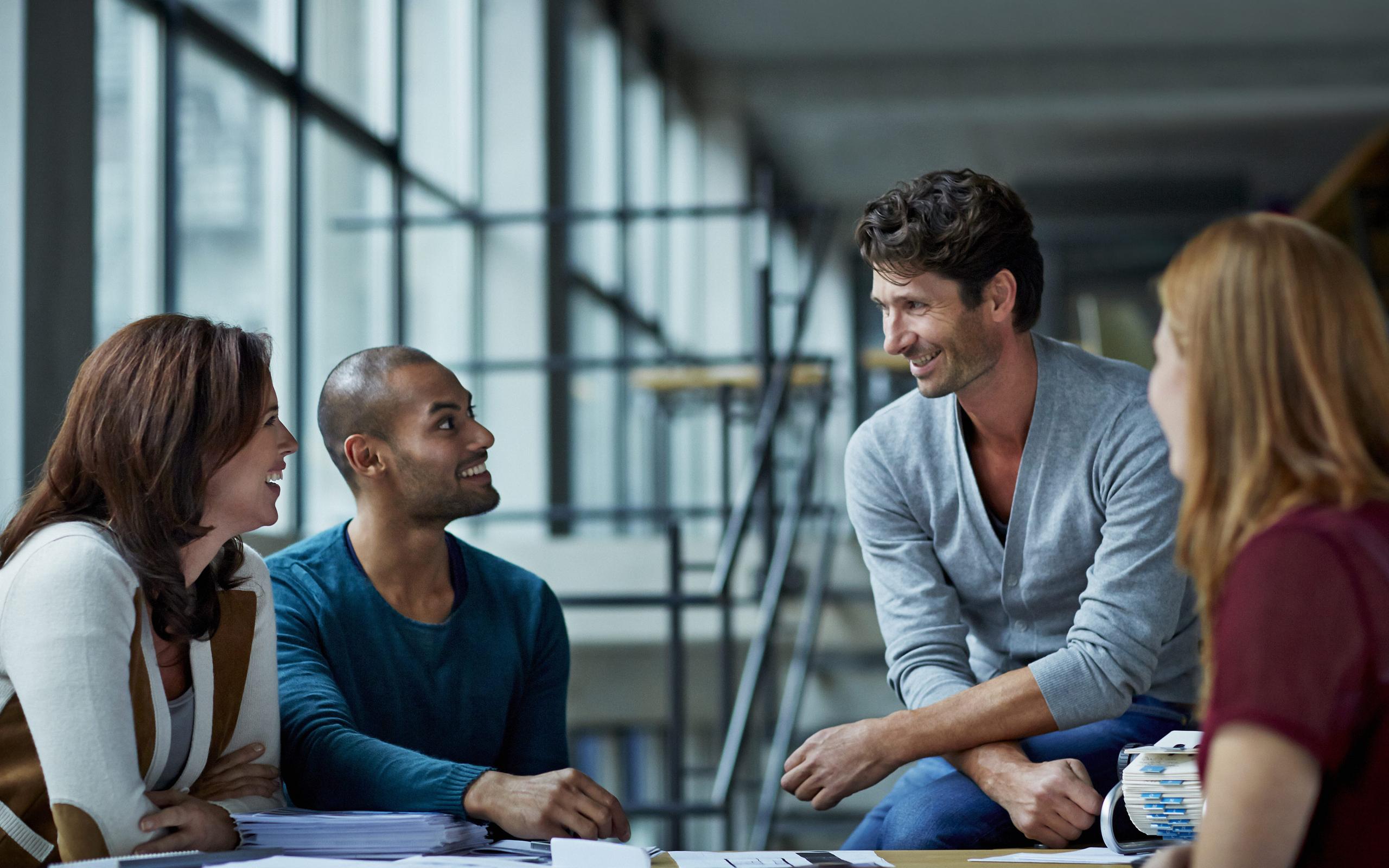 Part 3 in a 7-part series: Evolving the benefit mindset
In this series, experts from Willis Towers Watson identify areas of focus critical for the successful implementation of a benefits strategy in a time of increased automation, uncertainty and changing employee expectations.
From the need for agility as business-as-usual to the role of organizational purpose (including the attraction and sustainability of human capital through employee wellbeing and inclusion and diversity programs) and much more – these components are essential tools for any leader in today's climate.
---
Think you have the perfect formula for attracting, retaining and engaging a diverse and inclusive workforce? If you said yes, I'm likely to disagree. You may have a focus on pay equity, performance management and employee resource groups (or ERGs). That's a great start. You may even have a score of 100% on the Human Rights Corporate Equality Index (CEI) and host unconscious bias trainings. Closer, but not there yet. I'd say there's still an essential ingredient missing.
The true measure of success is in ensuring that all employees feel their individual needs are being met, benefits are meeting them where they are, and that broader inclusion and diversity efforts are supporting business performance.
Imagine reading this about your company on Glassdoor:
"

My employer 'gets me' and because of that, I can bring my whole self to work. I want to give that extra effort because I feel like the company and my colleagues care about me and my ideas, allow me the flexibility I need to balance my home and work lives – and I have benefits that make a real difference in my life."
How much of your workforce would make a statement like this?
Why inclusion and diversity is essential to sustaining human capital
There is a growing recognition that a company's talent strategy needs to address inclusion and diversity in order to improve the employee experience as well as overall business results. Eighty-five percent of CEOs whose organizations have an inclusion and diversity strategy say it improves their bottom line.1
According to the 2016 Willis Towers Watson Global Workforce Study, companies with a best practice employee experience:
more likely to report outperforming their industry peers financially
as likely to report their employees as highly engaged
less likely to report difficulty recruiting and retaining key employee segments
lower turnover experienced
fewer regrettable hires in the first year
Organizations have an immediate opportunity to evolve their benefit philosophy and strategy by bringing an inclusive, diverse and equitable lens that demonstrates intent and organizational purpose.
Blackrock CEO Larry Fink's open letter to CEOs in early 2018 about organizational purpose demonstrates a direct link to inclusion and diversity:
"

Boards with a diverse mix of genders, ethnicities, career experiences, and ways of thinking have, as a result, a more diverse and aware mindset. They are less likely to succumb to groupthink or miss new threats to a company's business model. And they are better able to identify opportunities that promote long-term growth."

Larry Fink | Blackrock CEO
The investment world agrees as they look to a company's ability to demonstrate sustainability of human capital via defined metrics such as those developed by the Sustainability Accounting Standards Board (SASB).
So where are the opportunities for attracting and sustaining human capital today?
Earlier, I noted I didn't think the top "go to" approaches to inclusion and diversity went far enough – the missing ingredient is recognizing employees have diverse benefit needs and expectations.
Consider these three vantage points, which are all opportunities but bring with them complexity:
Talent – All employees, regardless of their gender, race, orientation or other personal characteristics, value traditional security and protection benefits, as well as options that are modern and meet them where they are, whether that's lifestyle, career stage, etc. It's about the experience, moments that matter – including support in benefit decision making.
Employers – Organizations are in a potentially conflicting position – manage operational expense management, ensure compliance and risk mitigation, but innovate. In recent years, inclusion and diversity efforts have been added to that list given their impact to sustainability, brand recognition and business results. Did I mention that inclusion and diversity and benefits often are in separate portions of a company's business?
Vendors – Who can keep up? Traditional suppliers are consolidating and looking to expand their services, while new entrants – from sleep disorder programs to resources for targeted chronic conditions and fertility support to new models for employee engagement emerge daily.
The opportunity exists in evolving the benefit portfolio, with thoughtfulness to a company's diverse workforce, and in alignment with broader talent and business goals. This means incorporating and highlighting personalized benefits, services and resources, and moving beyond the scope of "voluntary" benefits to create a highly-valued suite of offerings that engage talent, regardless of the characteristics that account for their personal diversity.
Accounting for inclusion and diversity today means moving past the focus on regulatory requirements, a 100% CEI score and reliance on ERGs to solve the inclusion and diversity challenge. It's time to realize that diverse populations include race, age, gender, ethnicity, sexual orientation, physical or mental impairments, veteran status, and more. Therefore, the question to ask is: Do our benefits support all of our employees equally?
Putting inclusion and diversity into practice
While there may be no perfect formula for inclusion and diversity, there are some things HR and benefits leaders can do to improve the employee experience.
Understand who your workforce is today – and how it is shifting for the future. This is something that Talent Management or Workforce Planning should have data on (industry resources are readily available).
Compare your inclusion and diversity strategy to your benefits strategy and objectives. If they don't align, this is an opportunity for groups across your company to collaborate and develop a harmonized strategy.
Do your homework (and your research). This means reviewing and analyzing metrics related to current programs and gaining employee insights about what you offer (and what you don't).

Asses your current programs: What programs are offered? At what cost vs. utilization? How does this compare to industry peers? Is program administration effective?
Get input from employees: Do the benefits offered provide value? Do they support employees throughout their life cycle? Do they feel psychological safety in accessing them? ERGs can be helpful for accessing some of this information, but these are limited in who they reach. Anonymous employee input can yield more insightful results.
Evaluate whether your policies, perks and other programs support retention and recognize differences beyond the standard definitions of gender and LGBT+.
As organizations look to evolve their benefit programs, they have an opportunity to shape them in a way that meets today's employees where they are, but also supports them in where they want to be in the future. Doing so will positively impact the employee experience; company value proposition and external brand; improve attraction and retention; and therefore, overall business results.
---
1. PwC's 2015 CEO survey
---
This post was adapted from the Willis Towers Watson article, "Evolving the employee benefit mindset and strategy: The future arrived yesterday" by Randall K. Abbott, senior strategist emeritus for Willis Towers Watson's Health and Benefits practice, John M. Bremen, managing director, Human Capital and Benefits, and Amy DeVylder Levanat, director Human Capital and Benefits. Read the full article.
Authors
---
Senior Director, Human Capital & Benefits
---
Senior Director, Integrated & Global Solutions,
Global DEI Solutions Leader
---