Rafal Walkiewicz, CEO of Willis Towers Watson Securities, discusses the influence of emerging markets on the InsurTech revolution.
A lot has been said about InsurTech disruption; about how technology reshapes insurance and impacts various functions within the value chain. Industry practitioners speculate on how business models may evolve from integrated carriers to distribution and product experts and from balance sheet businesses to capital light structures, supported by third party investors and capital markets. Typically, discussions focus on developments within national markets.
Yet we believe that technology has not only potential to disrupt national insurance markets, but to also alter the global balance of power between (re)insurers in developed markets and those in emerging economies. Less hindered by legacy systems, companies in emerging markets are often able to create new innovative solutions faster. They can also attract intellectual and financial capital from partnerships unseen in developed, heavily regulated countries with high penetration of insurance products. And the business models are exportable.
That is why we focus our attention in the third quarter edition of our InsurTech briefing on global trends and, in particular, on China, the world's third largest domestic insurance market thanks to significant recent gth.
We hope you find this edition of the Willis Towers Watson Quarterly InsurTech Briefing interesting.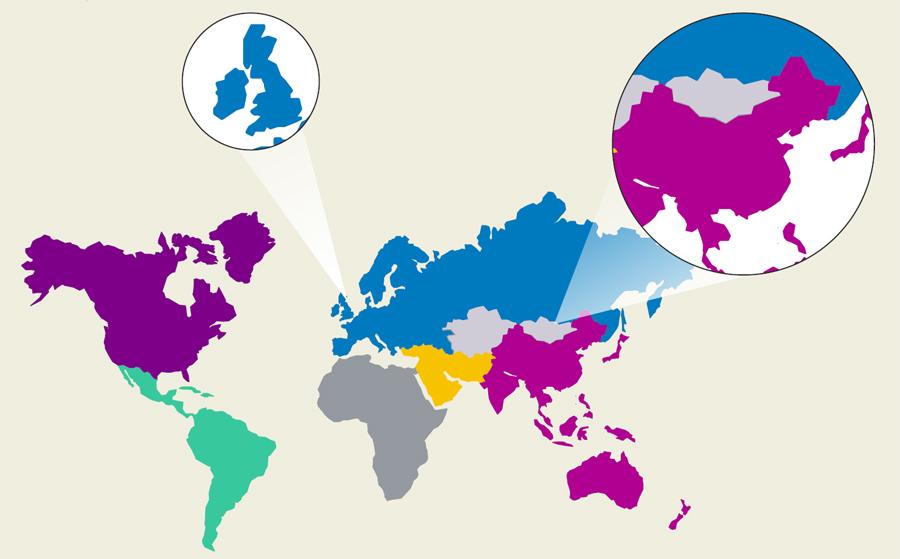 To read the full report, click the "download" button below.