WTW's General Aviation team works in partnership with your industry to understand the risks faced by rotor-wing operators. It is this experience that has led us to create Heliclass, a platform dedicated to a select group of rotor-wing operators. Heliclass delivers key benefits - data, knowledge, solutions and an industry community to help you mitigate your organisation's risks.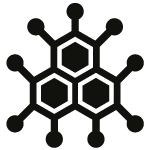 Data
Accessible data providing analytical insight. Enabling you to analyse your data, ultimately building your own risk management function.

Knowledge
Evaluation of the risk and sector landscape through industry insights, events and market updates. Supporting a pro-active response to sector developments and risk trends.

Solutions
Customised innovative solutions supporting your risk needs across both people and assets. Providing solutions for your asset and people risks, ensuring a holistic approach to risk management.
Community
Creating industry forums to understand and discuss risk, whilst building strategic partnerships with trade bodies. Building a better dialogue and collaboration between industry and risk management.
Global Aerospace bringing the best of WTW worldwide
Our teams deliver aviation expertise globally to the rotor-wing sector:
24/7 support
Technical expertise
Aerospace Risk Management Services
Claims advocacy
Heliclass insights
"

As the broker to a number of leading rotor-wing operators globally; Heliclass enables us to share our expertise with clients across the industry."

John Taylor | Managing Director, General Aviation