How does SCRD work?
SCRD works to clarify complex supply chain exposures by continuously assessing and measuring critical risks, such as natural catastrophe, terrorism and pandemic, across the lifecycle of product supply chains. The tool works to enable enhanced supply chain risk management by allowing risk managers to sort, aggregate and prioritize risks by geography, asset type, and risk category.
SCRD also allows for more proactive risk mitigation on potential issues along supply chains by analyzing risks through a business continuity lens, providing timely insight into possible failure points ahead of risks crystallizing.
The tool provides impact scores or indices, aggregate exposures, and continuous visualization of your organization's assets and third-party relationships on a familiar, common risk management intelligence platform.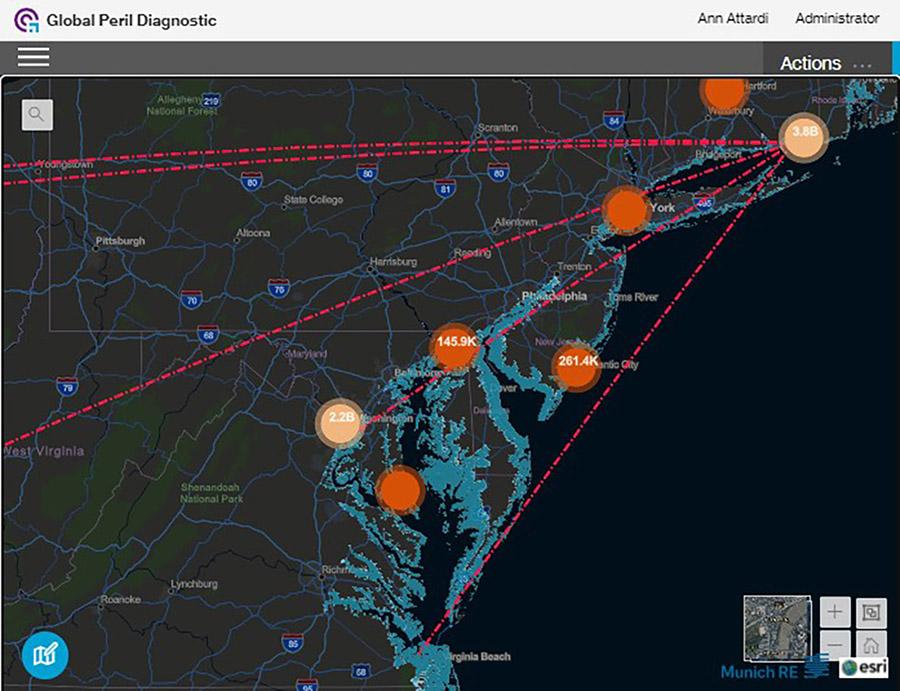 Visualisation of supply chains
What can you assess with SCRD?
To empower improved risk analysis across risk management, operations, and business resiliency efforts, SCRD uses real-time data on its interactive platform. Specifically, SCRD allows organizations to:
Assess natural catastrophe, terrorism, and pandemic risk across the internal and external network at both an individual third-party and aggregate level
Facilitate event management by tracking live events and receiving email alerts on any node in the network
Obtain greater intelligence about third-party risk by mapping the organization's third-party locations
Analyze and identify gaps of current contingent business interruption coverage
Empower the resiliency function with critical analysis of possible disruptions across sourcing and distribution.
Gain intelligence for de-risking and optimization of the supply chain.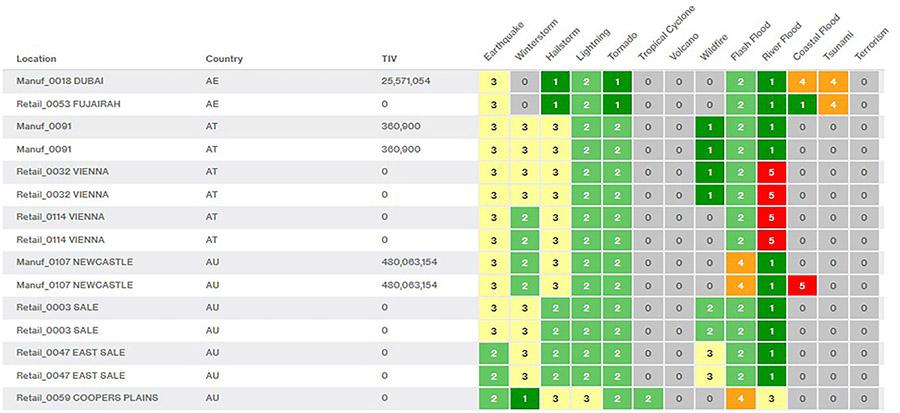 Why should you use Supply Chain Risk Diagnostic?
Helps identify potential points of supply chain failure by applying multifaceted risk analysis and scoring across both first-party and third-party assets and flows/relationships
Supports proactive business risk management by using live-event tracking and email alerts
Enables greater collaboration between operations, technology, and risk leadership by allowing users to interactively navigate along the supply chain and distribution flows.
Works to refine contingent business interruption approaches by visualizing supply chain assets individually or in clusters and by insured value or by dependency.
For more information on this tool, please get in touch.