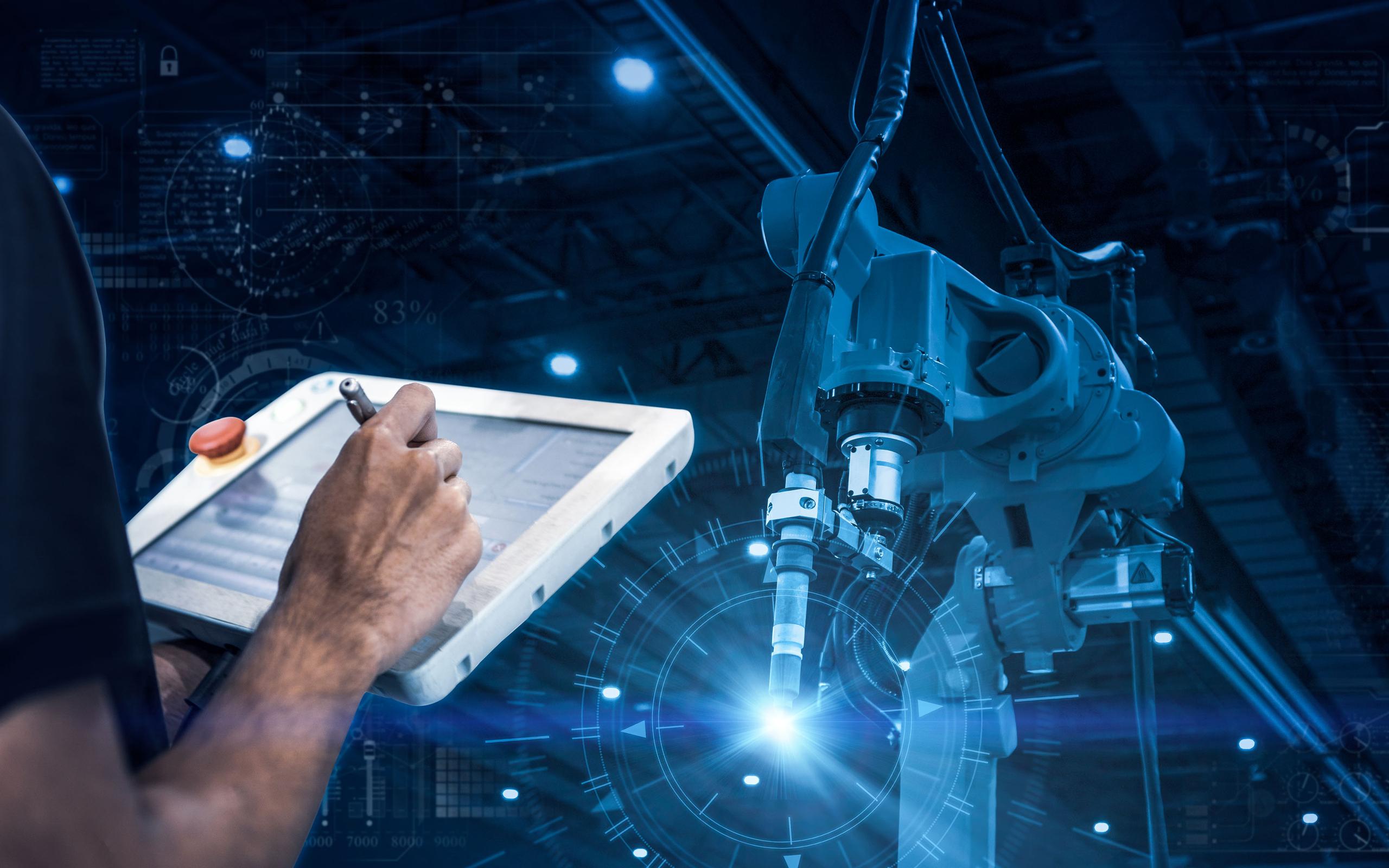 Although the full use and social acceptance of autonomous vehicles is not yet with us, the technological gap between a conventional vehicle as we know it and a vehicle capable of driving itself, continues to reduce.
Over the last five years we have seen continued incorporation into mainstream vehicles of driver assist features designed to help the driver react correctly and make the right decisions, or in some circumstances, take over the driving activity and initiate a series of vehicle movements designed primarily to keep the occupants of the vehicle safe.
The benefits seen from a reduction in incident claims will, to some extent, be compromised by rises in vehicle repair costs.
Technology advances will contribute to a reduction in the number of incidents and keep people even safer on our roads. However, the benefits seen from a reduction in incident claims will, to some extent, be compromised by rises in vehicle repair costs as the number and sophistication of technology components, particularly sensor increases.
This is becoming apparent in fleets of varying types of vehicles as we see the number of incidents reducing, thanks to effective risk management, but vehicle repair costs (where economically viable) are increasing, particularly in the most prominent parts of vehicles such as bumpers where various types of technology can be fitted. The challenge is furthered when system recalibration and enhanced checks are required to ensure collision detection and other such systems are effective, prior to returning a vehicle back to its user.
Although the technology relating to autonomous vehicles has been proven to a degree, advances in technology continue to solve some of the challenges faced by vehicle manufacturers and this paper is designed to provide insight and updates into the remaining challenges, when very soon the availability of autonomous equipped vehicles will become a safety game changer.
Whilst visual testing of autonomous vehicles on UK roads was halted during the pandemic, it has become clear that during this crisis autonomous solutions such as delivery vehicles have proven their usefulness and, in some ways, the pandemic has enabled and accelerated developments.
Will the aftermath of the pandemic cause people to think differently about the concept of autonomous vehicles?
During the pandemic logistics companies in Wuhan deployed Level 4 autonomy vehicles to deliver supplies to hospitals and goods to consumers*.
Will autonomous vehicles increasingly be considered socially acceptable? They offer a social distancing solution, while providing a method of safe delivery and transferral of goods in this post pandemic world of increased on-line purchasing with remote deliveries; thus promoting less goods handover interaction.
---
Other Developments
User liability
The UK Automated and Electric Vehicles Act of 2018 makes references to a line of redress on the vehicle manufacturer should a vehicle when being driven in autonomous mode, become involved in an incident1.
The Law Commission is currently undertaking a detailed analysis of existing UK legislation that needs to be altered to accommodate autonomous vehicles. One area not covered specifically in the current act is the liability of the "user" of the system and the considerations of if it is safe to deploy autonomous systems in certain circumstances. The Law Commission is expected to suggest this area is examined in a change to the legislation to provide an avenue to seek redress of the user's action.
It is unclear if this would open the flood gates in terms of liability, however data will continue to be key and the mode of operation of the vehicle will be recorded.
Autonomous vehicle testing
The recent series of tests undertaken by the Oxbotica consortium, utilising vehicles running in autonomous mode between Oxford and London, ended in December 2019. The consortium included Oxford Robotics institute, Oxfordshire County Council, Race, Transport for London, Cicero Group, with the insurance market represented by AXA-XL.
The output from the trial was a further understanding of sensor systems and the use of the Oxbotica designed Selenium software applied to the intricacies of the UK road network. The findings also concluded that convincing the public of the safety of autonomous vehicle remains a major concern, despite the fact that human error is a factor in 90% of road traffic incidents which should not be an issue as reliance moves towards sensors, lidar and camera systems2.
Technical developments
A concern has always been the effectiveness of sensor systems in varying weather conditions. More sophisticated GPR (Ground Penetrating Radar) sensing systems are currently being evaluated as this technology currently in use by the military, has been proven to be capable of analysing road subsurface conditions in all types of weather.
Industry collaboration
Partnerships and joint ventures between traditionally known vehicle providers and specialist technology companies continue to develop.
Volvo Cars has reached an agreement with Luminar to enable their lidar and perception technology to be fitted on Volvo cars from 2022, with the sensing technology integrated into the roof of the vehicle3. The system enables the immediate environment to be scanned in 3D, creating a real time map without the need for internet capability. Future cars if enabled will then be able to drive autonomously utilising the Highway Pilot system, where the system decides it is safe to engage autonomy mode and allows the driver to initiate the system. The driver will however retain ultimate control over initiation.
Data transfer and capture
Oxbotica and Cisco are collaborating to develop the use of Cisco's open roaming system as a medium to transfer vehicle data. Based on the Oxbotica trials, up to 1.2 TB of data can be produced by one vehicle in 16 hours. Oxbotica also predict that by 2024, 70 million connected vehicles will enter the market and existing 4G and 5G data networks will be insufficient4.
Advances in data technology will enable vehicles to connect to hotspots such as EV charge points, fuel stations and vehicle maintenance providers. Data security continues to be a significant risk.
New vehicles
Recently announced was the eighth generation Volkswagen Golf which features Car2x technology. This system will warn the driver of impending issues including sudden braking of vehicles in the immediate vicinity and, where appropriate, road works transmitting beacons will warn drivers of temporary roadworks enabling the driver to slow their vehicle down in good time. Additionally, autonomous driving features will be possible such that vehicles speed can be controlled by external transmissions.
Clearly the use of this technology will be a positive step in maintaining safety on the UK Smart Motorway network which has been identified recently as a key risk area. However, this will require other vehicles to be fitted with Car2x or equivalent technology which may be some years away.
Add-on revenue streams
Peripheral services continue to be developed such as vehicle data analysis, predictive maintenance and on demand insurance are seen as major growth areas when autonomous vehicles are introduced.
The amount of data harvested by an autonomous vehicle will have significant value, and processes to enable swift resolution of claims proving liability or defence will be key services, which could revolutionise the speed of claims resolution.
---
What does this all mean?
The opportunity to enable the way we travel to be more controlled, more predictable and safer providing even greater levels of mobility, across society is real.
The evolution in the way vehicle insurance needs to consider this technology is progressing. The need to seamlessly compensate injured parties but enabling other lines of redress, is now legislated, enabling the continuation of the development of autonomous technology, through real life testing on our road network.
At Willis Towers Watson we believe the future will become reality very quickly. The risks associated with autonomous vehicles are challenging. The implications of a combination of technology, infrastructure, data security and human and social interaction, requires us to prepare for the day when we can readily assist our clients to embrace the technology, taking business forward.
We continue our journey of identifying and analysing the new risks the introduction of this technology will present.
For any further guidance on the above please contact Andrew Millinship.
*Level 4 autonomy relates to the classifications of autonomous vehicles working from the most basic technology in level 1 to full automation in level 5. Level 4 is considered to be a vehicle that is capable of driving itself in most circumstances without intervention from a human.
References
1 http://www.legislation.gov.uk/ukpga/2018/18/contents/enacted

2 Page 7 - https://www.parliament.uk/documents/lords-committees/science-technology/autonomous-vehicles/Autonomous-vehicles-evidence.pdf

3 https://www.media.volvocars.com/global/en-gb/media/pressreleases/268323/next-generation-volvo-cars-to-be-powered-by-luminar-lidar-technology-for-safe-self-driving

4 https://www.greencarcongress.com/2020/02/20200228-oxbotica.html
Author
---
Risk Management Executive - Transport Risk Management
---