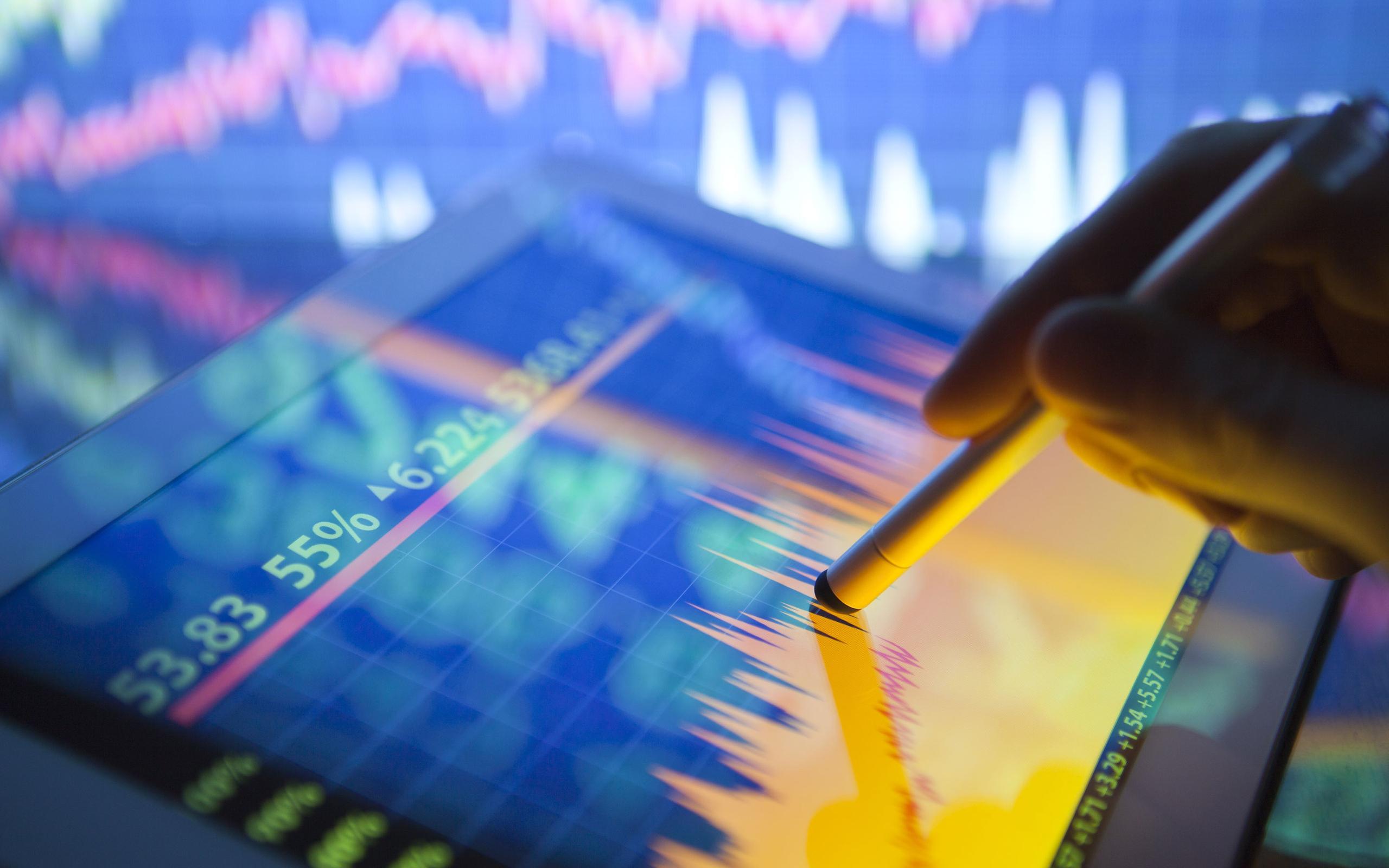 For insurers that have been operating through a sustained period of low interest rates and regulatory scrutiny of capital adequacy, the need to constantly monitor, and occasionally refresh, how they're managing capital is hardly novel.
Yet no matter how good a job individual companies have been doing, COVID-19 at the very least has blown some ill winds of uncertainty into decisions about capital. As headwinds go, they don't come much bigger than the pandemic.
So, it's to the industry's immense credit that, to a very large degree, insurers have weathered the immediate capital ratio and solvency shock of the health crisis and massive economic and market upheaval quite well.
The trouble with COVID-19 is that beyond the human tragedy itself and the hopes for a vaccine to overcome the health crisis, we all know the pandemic still has a lot more to throw at us economically. While 'the new normal' that is now so regularly cited may have upsides, in terms of climate action, renewed community spirit and some new insurance business opportunities, they are destined to be accompanied by a period of further market upheaval and volatility, business failures and high unemployment.
With the prospect of such continuing uncertainty, we asked our experts, including investment specialists, enterprise risk management practitioners, capital modellers, merger and acquisitions advisors and reinsurance brokers, about what's driving current insurance market sentiment and the capital attributes that they see as likely to enhance companies' balance sheet resilience – both to manage risk and earn returns.
Asset perspective
The asset side of the balance sheet has taken a substantial hit in many companies; the degree largely determined by the hedging strategies in place, particularly for equities. Hardly surprising when equity markets dropped around 30% virtually overnight, although they have since rallied to a fall of about 10% compared to pre-COVID levels (as of early June). At the same time, downward pressure on interest rates has continued.
Some traditional areas of investment for insurers are going to offer (even) lower returns or are going to be subject to potentially large volatility. For example, the implied volatility of equities in December was 20%; in March it was 70%. Many companies will already have seen the asset side of the balance sheet shrink and will need to think harder about a strategic asset allocation that balances resilience and returns. Let's not forget also that some companies may want to take more risk when credit is cheaper.
One area that is already in the cross hairs is companies' allocations to corporate bonds, given the increased risk of defaults and downgrades of paper generally, and particularly in industries such as oil, aviation and hospitality. Companies will need to be conscious of bond holdings where a downgrade can widen credit spreads and reduce market values, and could also increase the solvency capital charge for holding them – effectively giving them a double capital hit. Similarly, both annuity providers and bulk annuity players will have decisions to make on big property portfolios, where they are likely to have exposure to hard-hit sectors.
Another thing bubbling in the background is debt – will increased fiscal deficits and looser monetary policy create inflation?
Amid all this potential volatility, companies will also benefit from a careful review of governance procedures. Is internal risk modelling appropriately calibrated and risk reporting delivering what may be needed to navigate through the COVID-19 upheaval? Insurers may wish to revisit their risk appetite in light of any potential changes to their future business model and risk profile. Without appropriate 'new normal' stress and scenario testing, for example, it's quite feasible that asset holdings will become unreflective of risk appetite or might cause potential investment opportunities to be missed because they are deemed, mistakenly, to be outside risk appetite.
Regulatory perspective
Regulators are recognising that COVID-19 has been an exceptional event for insurers. In Europe, for example, some submission deadlines have been extended and allowances made to the Solvency II matching and volatility adjustments have given insurers some capital breathing room despite the fall in discount rates.
That doesn't mean that insurers can expect an easy ride from regulators – as already apparent from moves towards daily solvency ratio reporting and the extra pressure this places on people and systems when nearly everyone is working remotely. Greater automation of routine processes could help ease the burden.
Looking forward, one area of capital management that will come in for closer scrutiny (for example, as part of the Solvency II review) is recovery and resolution plans. This is a topic on which most insurers, and particularly mutuals, haven't been pushed that hard to date because of the generally strong capitalisation of insurers. That reflects that while a majority of companies considered pandemic scenarios as part of their risk management approach, few, if any, considered a global lockdown scenario and the knock-on economic impacts.
What looks to be of particular concern to regulators is how viable a recovery plan is, given evidence that some of the management or capital actions in insurers' plans weren't taken or have proved unworkable in the crisis. Beyond the adequacy and robustness of short-term recovery actions, regulators are interested in things like alternative scenarios for how companies generate new business after a crisis situation, in how insurers will demonstrate value for money after the crisis when many policies had exclusions, and in dangers related to trapped capital.
All of which will bring the resilience question further to the fore, continuing recent regulatory themes in some developed markets aimed at promoting resilience, notably related to climate.
Business strategy perspective
Clearly, COVID-19 has created all kinds of operational difficulties for insurers. Having addressed the fundamental issue of how to keep the business running, companies can start to think about how operational capital allocation matches up to the realities of a new normal.
In most cases, that will involve an acceleration of capital management trends that were already there. The major exception is the pressure or obligation to reduce or eliminate dividends for the immediate future. The impact of this is still playing out and is a complete reversal of the way that insurers have been widely perceived by investors as a reliable source of regular income. That said, companies will have to cognisant anyway of striking a balance between continuing to pay dividends and needing to raise capital later if the business position deteriorates.
Depending on the nature of the business, there may be sizeable motivations and incentives to redeploy capital. On the one hand, over and above the business lines, such as business interruption, where losses are expected to be high, there will be areas of business that are perceived as temporarily or immutably higher risk or where fiscal and economic factors are likely to dent earnings potential. Equally, some companies will want to write more business in markets where the assumption is that prices will harden.
Given the lack of clarity relating to ultimate COVID-19 exposures in many books of business, it is too early to predict the precise impact on M&A activity, structured reinsurance or run-off deals, However, there is an active marketplace looking to write retrospective business and, increasingly, insurers have been embedding such trades into their strategic capital framework. When considering the opportunities and challenges that face the market, should insurers need to strengthen their capital ratios or redeploy capital to live underwriting opportunities, there are a wide range of options available to them.
Liability perspective
On the liability side of the balance sheet, initial concerns about the scale of the mortality impact on life insurers' earnings and capital have largely abated. In property and casualty, the reported COVID-related claims to date are a fraction of those estimated – so the picture is still very uncertain (see Figure 1). So far, we have not seen that uncertainty prompt any significant changes in reinsurance buying. That may also hark back to the expectation of hardening markets mentioned earlier and companies wanting to hold on to capital to be able to take advantage.
Figure 1. COVID-19 announced losses versus top-down industry estimates (as of 17 June 2020)
Some further clarity on companies' intentions should appear as companies start to negotiate their 2021 reinsurance programmes, although it would follow that companies with a better understanding of potential COVID-19 exposures will be in a better pricing position.
Of course, another way to address liabilities is to alter the business mix, as mentioned above. But for now at least, although not directly related to capital management, a lot of attention is focused on tightening wordings and terms and standardising them between regions to avoid the possibility of the unintended coverages that are currently the subject of much debate and, in some cases, legal challenge. Reinsurance perspective
The role of reinsurance in providing risk management solutions may naturally go through some subtle changes – to be less about risk transfer and more about balance sheet resilience. For example, insurers may be coping with COVID impacts relatively well, but fear a bad natural catastrophe season and perhaps underperforming their peers when everyone needs 2021 to be a good year. Some might reasonably want a buffer at a reasonable price. Even where companies are well capitalised, the general air of uncertainty could be motivation enough to reduce risk exposure to balance capital versus earnings stability, maybe through reduced deductibles or other mechanisms.
Longer term, better balance sheet resilience is likely to partially stem from addressing the sources of capital and earnings volatility, including asset and liability matching duration mismatches. While these kinds of issues have always been on companies' reinsurance agendas, particularly for life in force business, the fallout from the COVID-19 outbreak brings them more in to the spotlight. At the same time, existing trends targeting capital efficiency, such as reinsurance consolidation and better group diversification, will continue to offer benefits to many organisations.
Risk management perspective
All of what we've been talking about so far assumes companies are able to get a proper handle on their risks (and opportunities) in order to assess resilience. Understanding the full breadth and depth of the impact on the business requires a clear process with extensive input from across the business and drawing on market resources.
As a foundation, we consider there are five steps insurers should be working through.
Re-plan for 2020 and beyond: The pandemic is ongoing. This is likely to require multiple plans to be developed.
Identify the new risk universe: By gathering insights from across the business and externally.
Design and apply scenarios: Considering not only the cost of the scenario but the implications on the business model.
Communicate implications and identify mitigation: Combine the insight from steps 1-3 to identify future strategy.
Update the capital model: Models are unlikely to be easily adjusted for the pandemic and hence the understanding from the previous steps is key.
In going through these steps, it will also be useful to challenge implicit assumptions. The use of different models of the future that integrate some of the latest scientific and academic thinking on emerging trends, for example, will help reduce the potential for 'group think' and unintended biases creeping in to analysis.
Adapt to the new normal
Indeed, among the lessons we are learning from the COVID-19 outbreak is that 'normal service' for how insurers think about capital management is unlikely to resume soon, if at all. The so-called 'new normal' is very much abnormal, albeit that some of its effects may be to accelerate existing capital approaches.
Building shorter- and longer-term balance sheet resilience will require insurers to think about it in that way.
Contact us
---
Insurance Consulting and Technology
---