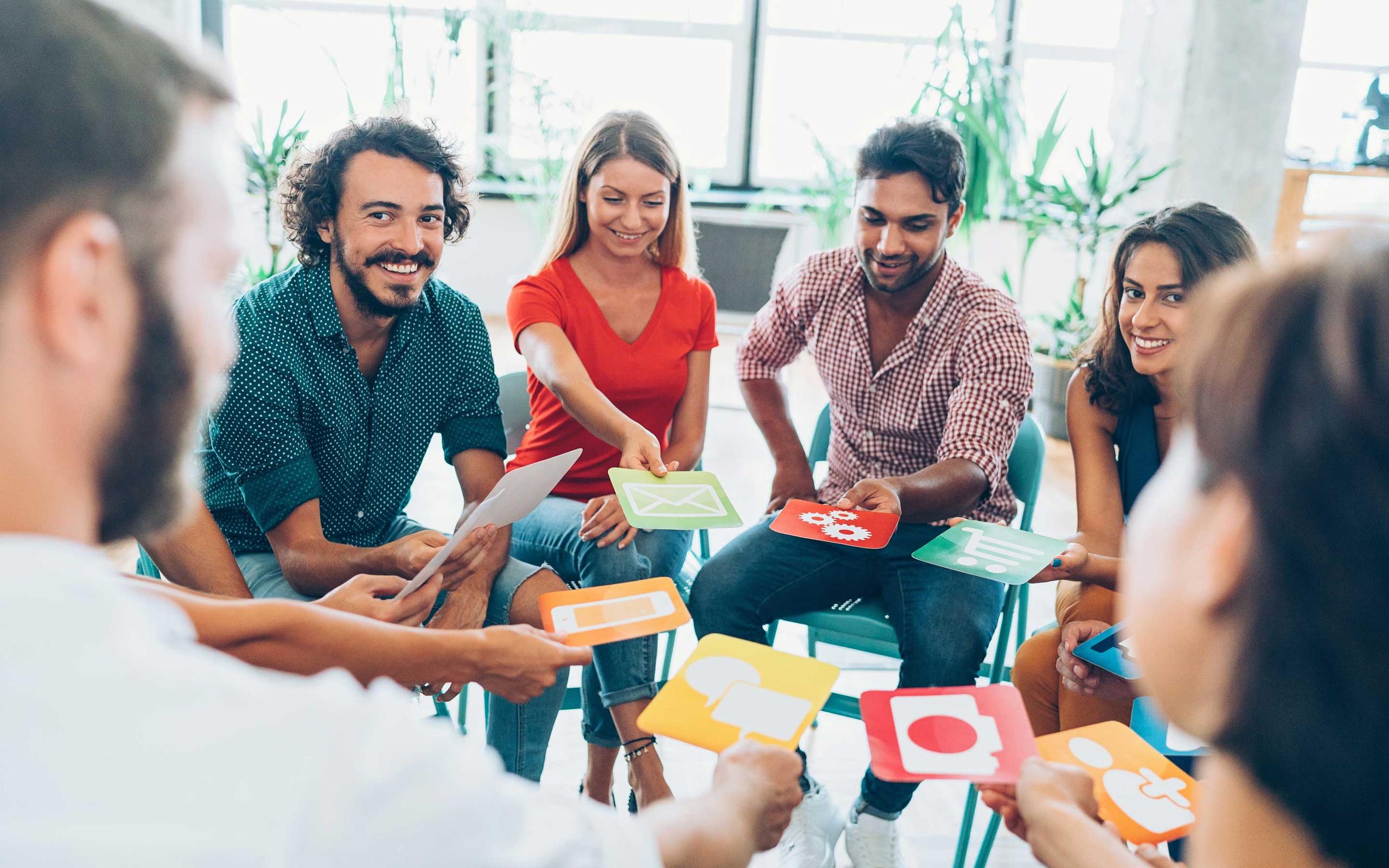 In 2019, Willis Towers Watson launched a Start-Up Experience Survey to get to the bottom of what makes these disruptors so attractive to employees and investors.
Survey results indicate that only
of start-ups and scale-ups expect to grow as a standalone organisation.
Is it their trendy façade or their so-called 'table-football culture'? Perhaps that is part of their charm, but many of these companies will struggle to flourish on their own. Resources are required to accelerate the growth of such an organisation, whether that be quick-cash, knowledge, or headcount. In fact, survey results indicate that only 18% of start-ups and scale-ups expect to grow as a standalone organisation.
This means that as an HR professional you are likely to come across start-ups at some point in your career. Maybe through an acquisition, as a source of talent, or as a form of direct competition. So what do you need to know, and what can you learn from them? To help you swot up on start-ups, we detail below some of the key research findings about their HR practices – yes their charms, but also their challenges.
Let's get real – it's not all about the perks
Start-ups and scale-ups are often described as mythical companies (even 'unicorns') destined for great success. We have always assumed that much of their appeal to employees comes down to the benefits and perks that we associate with them beyond compensation: an unlimited quota of holiday, flexible working arrangements, hackathons, nap pods, boot camp trainings, noise cancelling headphones …the list goes on and on. This "table football culture" is indeed an important attraction factor, and has been confirmed as one of the top reasons for employees to join a start-up or scale-up.
Typical benefits and perks offered by start-ups and scale-ups
Ranked per category

Benefits linked to work/life balance and office location:
Flexible working hours (e.g. starting at 8am-11am, leaving at 4pm – 8pm)
Flexible working location (e.g. working from home, shared offices)
Unlimited vacation days (e.g. no set number of minimum or maximum vacation days)

Benefits linked to education and training:
Personal L&D budget (e.g. personal L&D budget of £1,000 - £2,000 annually)
Hackathons (e.g. events to design / develop something innovative / cool)

Benefits linked to financial, physical, emotional and social wellbeing:
Free fruit and snacks (e.g. weekly fruit, fridge filled with snacks)
Gym membership (e.g. company 'contribution to' gym membership)
Health insurance (e.g. contribution to health insurances)
Bootcamp trainings (e.g. voluntary bootcamp events organized by the company)

Benefits linked to the office environment:
Business gadgets (e.g. MacBook Pro, iPhone, additional computer screen)
Office pet policy (e.g. bring your dog to work)
Noise-cancelling headphones (e.g. in open office environments)

All other benefits:
Pension plan (e.g. company to contribute to pension plans)
Stock options (e.g. employees to get paid out in stock options instead of cash)
Recognition programs (e.g. programs focused on rewarding special performance)
However, it's more than that - employees want to be drawn in by an organisation's mission, vision, and its values. The challenging, but also varied work opportunities, the chance to learn new skills and advance their career. The number one reason employees gave for joining a start up was the challenging and varied work opportunities followed second by the mission, vision and values of the company.
Talent may come and go, and that's okay (and should be expected)
Even though some of them are successful in disrupting their industry, start-ups and scale-ups are still "human", and have their own people problems to tackle. The start-up landscape is one of transactions and regular talent movement, which means that a key challenge will be maintaining the corporate culture against a backdrop of potentially significant turnover.
Nine out of ten start-ups and scale-ups indicate that they have difficulties attracting and retaining employees, and 60% of HR professionals within this type of organisation confirm that they expect the average employee to leave within one to three years.
In the current market, where there is a scarcity for digital talent, we see that these start-ups and scale-ups not only compete with similar-minded, similar-sized peers but also with traditional, corporate organisations. A successful start-up will recognise that they can't be everything to everyone at all times. Talent will come and go and that's okay. The talent required to build the start-up may not be the one to maintain it, and vice versa.
A corporate acquirer can differentiate itself in areas beyond pay
Is there anything that a corporate organisation can offer when acquiring a start-up or scale-up, or simply when competing with them for talent? Of course!
We have seen what triggers employees to join a start-up or scale-up, but also how these organisations struggle with building their talent pool. Start-ups and scale-ups indicate that employees most commonly leave to pursue a career at more traditional organisations due to factors such as base salary, job security, health care and wellness benefits, and career advancement opportunities. In addition, only 25% of start-ups and scale-ups have a learning and development curriculum, or career planning programmes. Corporate organisations can therefore differentiate themselves in these areas, perhaps with a robust job levelling framework that underpins clear career paths, or a more consumer-grade total reward offering.
Willis Towers Watson View
We can all see the attraction of start-ups: they're new, they're exciting and they're often purpose-driven. It's therefore easy to see why talent might want to join them. However, there may come a point when employees are looking for more. A more secure (and potentially more comprehensive) total rewards package, an understanding of how to advance their careers within the organisation and a consumer-grade HR experience. That's where you step in. It's important to see these organisations as an opportunity, and not just a form of competition. This type of industry disruption is here to stay, so it's worth our while to understand and learn from start-ups as they will likely be a major source of talent for the foreseeable future.
Where start-ups struggle to transform from a founding to a leading mindset and structure 'the HR fuction', it's important that you do not fall into the copycat trap, but instead focus on the strengths that you as a corporate organisation can offer.
Authors
---
Global Product Lead SkillsVue and Artificial Intelligence and Digital Talent Survey
---
Global Lead, AI and Digital Talent Survey, Data Services
---