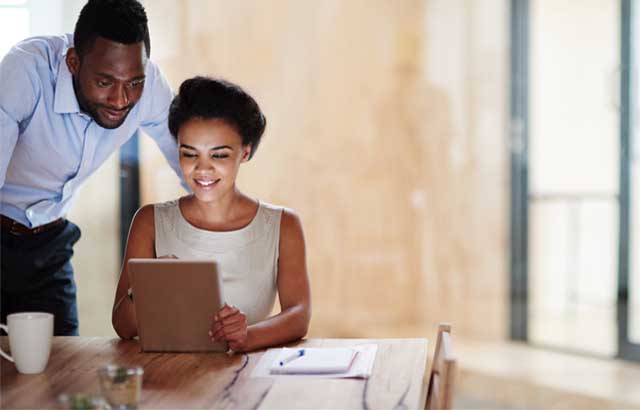 Well, that may be true, except for people like me. See, until recently, I'd never used Amazon or any other online site for shopping. But I recently changed my mind.
A lesson in consumer behavior
Not too long ago, I needed to purchase a new weather-strip for my garage door. Here's how my shopping experience went:
First, I went to the big home improvement store to see what was available. Since I had never bought one before, I was comfortable with that step. I saw the options and the prices, and decided to head home and buy it later. The following week I went back to the store, decided on a product, bought it, and took it home to install it. It was then I realized I hadn't bought the right product.
On my third trip to the same store, I finally realized they didn't have exactly what I was looking for. So, I went home, logged into my computer and did a Google search for the product. In about three minutes, I found the product, bought it and had it shipped for next day delivery.
A convert for consumer-grade experiences
At that moment, I was a convert. My experience as a consumer would have been so much better if I'd just started by searching online for what I was looking for in the first place. It's the consumer-grade, personalized experience employees are clamoring for, and what many HR leaders are still missing out on. You see, it's the employees' external experiences that are driving their internal expectations for HR-related content.
The 2018 Willis Towers Watson Modernizing Total Rewards Survey found that leading organizations know they need to deliver their Total Rewards programs through a personalized, consumer-grade experience. These employers are using technology to:
Understand employee preferences
Technology can be used to offer choices in Total Rewards programs to employees; for example, younger employees who are new to the workforce might forgo incentive pay for the repayment of their student loans. It can also help you create effective segmentation of employee groups and deliver personalized content that meets employees where they are (i.e., pre-retirees will be looking for different information about their 401(k)s than Gen Xers).
Communicate Total Rewards
Blending personalized content with employee data brings the consumer-grade experience to life for HR. Employees see the value of their programs that is combined with the resources that allow them to best use their Total Rewards.
Support decision making
Organizations also need the right technology to support effective rewards decisions. Segmented content for managers and leaders, combined with benchmarking and market data, gives leadership the tools they need to drive the business forward regarding hiring decisions, compensation structure, pay for performance, and more.
Leading organizations are already taking steps in these areas to modernize their Total Rewards programs. However, so are the organizations that are lagging behind. Our Modernizing Total Rewards Survey also told us that even organizations that aren't currently taking steps to update their HR systems will be considering these improvements over the next three years:
Providing more personalized communication
Ensuring the Total Rewards experience reflects their external brand
Offering more choice and individual flexibility
Creating more transparency
It's time to change the way we interact with our employees. Just as my trips to a brick and mortar store will decline from this point forward, employees will be looking to an online experience first when it comes to employer-provided resources.
How long can you wait before you modernize your employees' Total Rewards experience?
Author
---
Senior Director, Employee Experience
---