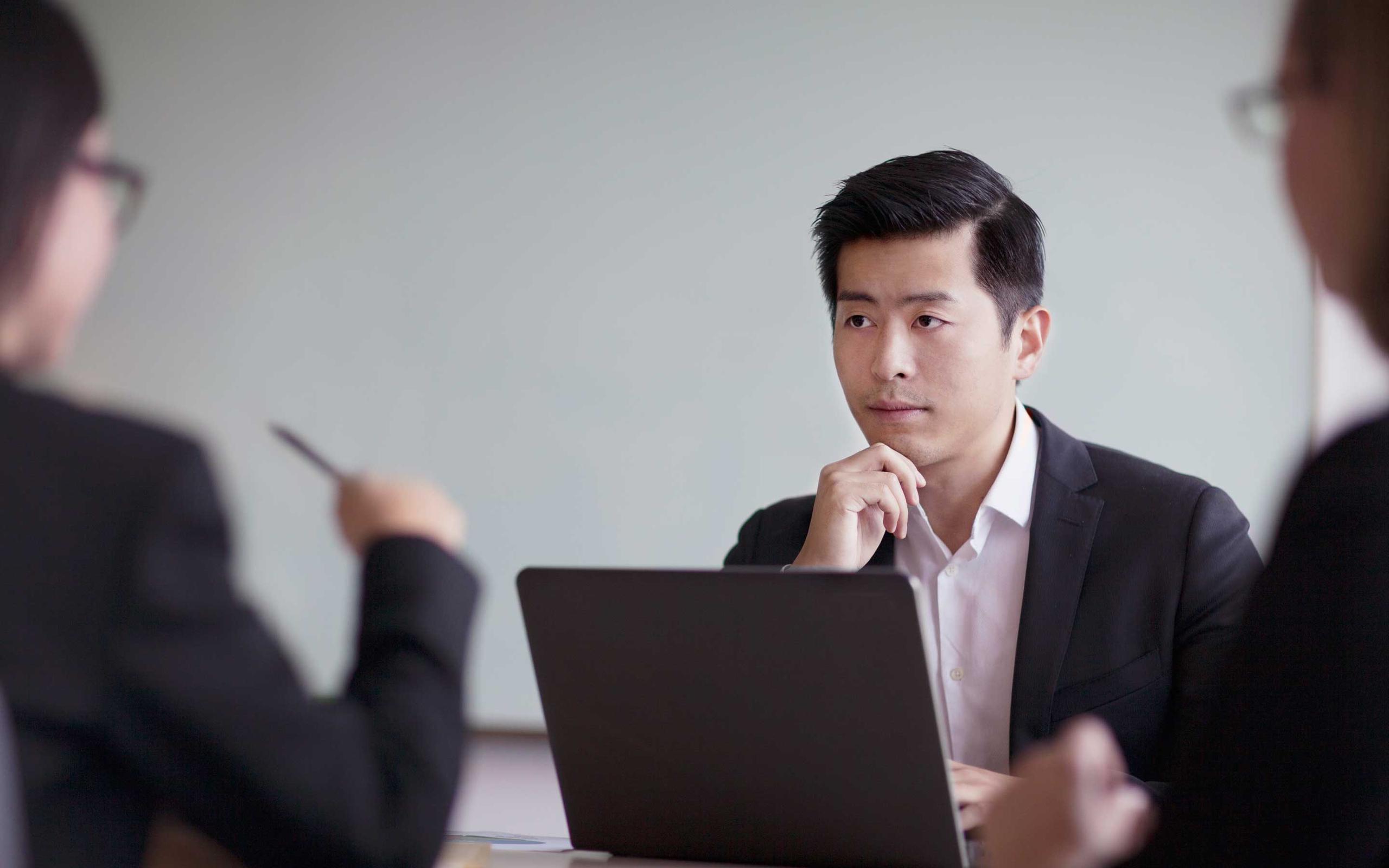 The evolving business and technology landscape
Technology is changing everything. Digital transformation unlocks new sources of value through emerging business models, improved productivity and effective cost structures. At the same time, entire industries are being disrupted, companies are considering how best to build digital capabilities, the half-life of skills is shrinking, companies are faced with a new competition for digital talent and technologies such as blockchain could create a new people equation for the new economy.
Many leaders find it challenging to cope with the increasing pace and unpredictability of change. Today, companies are back to the drawing board with fundamental questions:
What is the current state of our digital maturity?
What is our digital strategy and roadmap?
How should we reboot the organisational operating system?
What leadership capabilities are needed to drive success?
We recently completed a significant research study to uncover the "Pathways to Digital Enablement" and launched robust tools to help companies understand the current state of their digital readiness and develop a change roadmap. But companies are persistently asking questions on how they should reexamine leadership and talent.
The ask of leaders
There are great many theories and frameworks on effective leadership and they have served their purpose well. But we need to consider the simple reality that organisations today are at different stages of digital maturity. There are companies who have embraced the new world and then there are others who are just getting started leading to vastly different digital strategies and ambitions.
So, what outcomes are leaders accountable for? Firstly, increasingly leaders are focusing on evaluating the organisation structures in light of the evolving business strategy. The emphasis is on building a more agile structure with cross-boundary collaboration as a fundamental design principle to enable the organisation to rapidly respond to disruption. Leaders are also considering how best to house and orchestrate digital capabilities across the organisation.
Next, to enable the implementation of an agile structure, leaders are looking at shaping the right culture in the organisation. They recognize that digital transformation is not just about implementing new technology, but culture change is a crucial (and probably the hardest) factor. They need to reorient the core operating system of the enterprise.
Finally, leaders need to evangelize the purpose or the "why" of the organisation and articulate how the organisation makes an impact on the communities it serves.
A crowd-sourced emergent framework of digital leadership
Our teams took an innovative approach to defining what competencies leaders need in the digital age. We recently crowd-sourced inputs from over 100 clients in Singapore and worked with them to co-create a framework for success. We leveraged our well-researched Competency Atlas, a dictionary of competencies and engaged in dialogues to prioritise a list of competencies which truly differentiate leaders' effectiveness. Here is what emerged.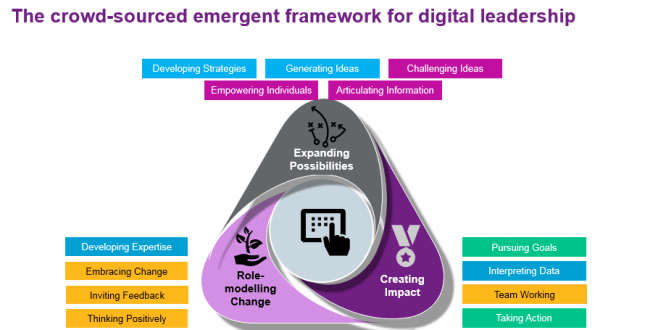 Expanding Possibilities: Leaders not only need to be adept at challenging traditional thinking, generating breakthrough ideas and developing strategies, they also need to articulate the vision and create a compelling case for change in the traditional ways of doing things. Furthermore, they need to build a culture that empowers employees to innovate across the organisation.
Role-Modelling Change: Leaders need to develop a mindset of embracing change within their teams and demonstrating optimism as the organisation goes through transformation and disruptions. They need to create intentional platforms for curating employee feedback, and continuously develop their teams' expertise to deal with the rapidly changing business and technology landscape.
Creating Impact: Leaders should maintain their focus on strategy execution by pursuing goals, building high performance teams and creating a bias for action. They need to apply systems thinking approaches to evaluate different data for decision-making, while ensuring that they don't fall into the trap of analysis-paralysis. Considered risk-taking, making decisions based on incomplete data and the ability to test-learn-test again are key.
The way forward
Organisations would do well to first start by assessing their digital transformation roadmap and the current state of digital readiness. Their digital ambitions would provide clarity on what effective leadership would look like. There would be some common evergreen leadership competencies to start with, and they should then tailor the framework to define leadership effectiveness in their unique context.
To bring this to life, HR teams should think about how to adopt modern and evidence-based tools to assess leadership competencies. This would inform high-stakes decisions regarding hiring of leadership talent and selection of potential successors. This would also provide crucial insights on the organisation's leadership development priorities.
Most importantly, the framework will serve as a central component for building organizational capabilities and driving the right behaviours and mindset across the organisation.