When we look at the benefits landscape, one thing is clear. The concern is very much around rising benefits costs, and specifically cost management. According to the Willis Towers Watson 2017 Benefits Trends Survey, rising benefits costs are the most important challenge that companies face in delivering a benefits programme both in the UAE (56% of those surveyed) as well as the wider Europe, Middle East & Africa (EMEA) region (55%).
| Rank | Challenges in delivering your organisation's benefits programme over the next three years | Middle East | EMEA | |
| --- | --- | --- | --- | --- |
| #1 | Rising benefit costs | 59% | 55% | +4 |
| #2 | Insufficient financial support to make necessary benefits changes | 42% | 40% | +2 |
| #3 | Impact of regulatory changes/changes to statutory benefits | 35% | 35% | -0 |
But a more flexible model of employee benefits provision, known as a benefits marketplace, is promising to help solve the problem for employers and employees the world over.
What is a benefits marketplace?
A benefits marketplace is an online exchange where employees can formulate their own benefit strategy and make their own decisions about how they want to be compensated in terms of employee benefits. Already well established in the US, this approach is now fast gaining popularity in other parts of the world, including the UK and across Asia.
A simple online portal facilitates the creation of a personalised healthcare benefits portfolio within a fixed budget. It starts with a simple electronic preferences questionnaire, to help clarify each beneficiary's requirements and goals. Then with the information provided it makes a package recommendations around a menu of options available to the employee. With the help of additional educational information and online tools, designed to make the benefits choice less intimidating and better tailored to the individual, employees can make informed decisions and pick the most relevant benefits from a range of choices.
This type of benefits exchange – which turns benefits selection into more of a retail shopping experience – makes it easier for employees to make informed choices across different benefits plans and options. This in turn provides employees with a more personalised benefits package.
Business leaders are also able to make the transition from a 'defined benefits' approach to a 'defined contribution' approach and are finding that it yields numerous benefits. In other words, they are going from paying the required price to provide a pre-determined set of benefits – and moving to a model where a benefits budget is agreed for each employee and they can then spend this on the benefits of their choice.
The advantages of a benefits marketplace
With all that in mind, here are eight great reasons why your business should consider switching to a benefits marketplace.
1. More flexibility of choice: The marketplace approach to benefits gives employees more choices – and more varied choices – to personalise their benefits package online. For example, in relation to healthcare benefits, the most costly and most rapidly inflating cost of benefits in the Middle East, different levels of cover may be offered from (mandated) essential cover through to a very comprehensive VIP cover. There may be additional benefits available, such as plans that offer dental, or eyecare cover, or cover for critical illnesses.
This flexibility enables employers to offer a variety of healthcare plan choices at different price points. The approach can also be particularly good for SMEs, enabling them to provide a wider range of healthcare benefits for their employees at better prices than they might be charged if acting on their own.
2. A more personalised experience: The marketplace system of delivery allows employees to take ownership of their benefits package. By empowering employees and engaging them in the benefits selection process, employers are putting the power in the hands of the beneficiaries. Each employee, with expert guidance and support, can tailor their own benefits package to suit their needs (and the needs of their family), while remaining within the predetermined budget. In the Willis Towers Watson 2017 Health Care Consumerism in a Marketplace Environment survey, 98% of respondents said they find the ability to choose their own benefits (rather than have their employer choose for them) to be important.
3. Creates more educated healthcare consumers: The big cost in employee benefits is healthcare. By empowering employees to make their own healthcare choices from a range of different programmes, the marketplace creates more shrewd and knowledgeable benefits consumers. According to the 2017 Willis Towers Watson survey, 85% of employees are now more aware of the cost of medical care than they were prior to the marketplace. The same report found that 83% of employees reported a better understanding of what their health insurance and other benefits covered after enrolling through a marketplace.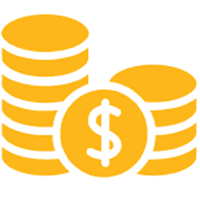 85%
...of employees are more aware of the cost of medical care than they were prior to the marketplace.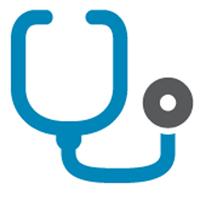 83%
...of employees better understand what their health insurance and other benefits cover than they did prior to the marketplace.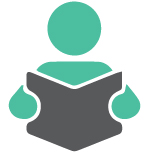 85%
...of employees are more engaged in their health care decisions than they were prior to the marketplace.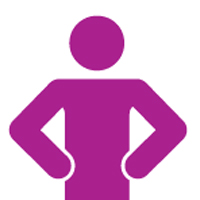 82%
...of employees are more confident in their health care decisions than they were prior to the marketplace.
Through cost transparency, easy access to decision support, and plan comparison tools that offer real time support, benefit solutions can quickly and easily be aligned with individual employee priorities. This helps promote a more switched-on workforce – responsible consumers of healthcare, who are more engaged in their wellbeing and financial decisions.
4. Meets the needs of a diverse workforce: Middle East companies have amongst the most diverse workforces in the world. For most businesses today, a one-size-fits-all approach to healthcare benefits just isn't practical. In fact, many employers are looking to revise their total rewards strategy to accommodate the changing needs and demographics of their workforces. A workforce that comprises people of different ages, backgrounds and statuses will all want and need different things from their ideal benefits package. By using the marketplace model, employers can cater for such diversity by offering a wide variety of different plans.
5. Reduces overall healthcare spend: For many employers the price of benefits is becoming increasingly hard to afford. A benefits marketplace helps businesses keep control of their overall benefit spend while still providing their employees with valued benefits. It can help a business to reduce costs by not locking it into costly, ever-increasing premiums but instead being able to be in a position of control in determining benefits budgets. And the competition engendered among insurers keen to gain a foothold within the marketplace exchange can result in more favourable pricing.
Using a healthcare benefits marketplace is a much more cost-effective approach, allowing employees to pick only the services and products that are important to them and so avoiding unnecessary spending on benefits they won't use. In other words, it helps maximise the health benefit spend while meeting the commitments to employees. Furthermore, by being transparent with employees in the cost of different choice options / levels of cover, and perhaps sharing in the cost of certain choices, employees become more aware of their role in impacting benefits costs and subsequently become more careful consumers of services. According to the Willis Towers Watson Health Care Consumerism in a Marketplace Environment survey, 72% of employees say they received better value from their benefit dollars after using the marketplace.
6. Simplifies administration: Using a benefits marketplace model saves employers valuable time and resources. Instead of juggling multiple benefit plans from a variety of providers, administration can be streamlined and simplified freeing up HR to concentrate on other areas of the business.
7. Increases engagement through expanded choice: Giving your employees the choice to select benefits that are relevant to their own particular circumstances gives them a greater sense of control, which instils a feeling of being trusted and valued. Such a collaboration between employer and employee results in a happier, more engaged and productive workforce, whilst also optimising the total rewards budget for the employer.
8. Improves talent acquisition and retention: When it comes to attracting and retaining the best possible talent, being able to offer a comprehensive and flexible benefits approach definitely helps you stand out from the cd. In today's recruitment climate, providing a diverse range of benefits is a must. In the Willis Towers Watson Health Care Consumerism in a Marketplace Environment survey, 75% of the participating employees said they were more likely to stay with their employer because of their benefits programme. Nowhere is the battle to recruit the best candidates tougher than in the GCC region, with employees increasingly citing a comprehensive health benefits package as one of their top priorities.
Employee benefits are a vital element of your total rewards strategy – with the provision of a comprehensive and customizable package crucial to help keep you ahead of the competition and enable you to attract and retain the best talent. As the benefits landscape continues to evolve, making the transition to an expertly managed online benefits marketplace could be exactly the right move to not only ensure an efficient and economical allocation of your healthcare insurance budget but also boost employee engagement and satisfaction.
By delivering the correct decision support and educational tools, enlisting your company in a benefits marketplace not only provides your employees with a wide variety of benefit choices but, crucially, also the personalised support to navigate them. And both employees and employers are seeing enhanced value as a result.
In the current climate of spiraling healthcare costs and fierce talent wars in the GCC, transition to a benefits marketplace be a win-win solution to manage benefits costs whist giving employees the benefits they value most.