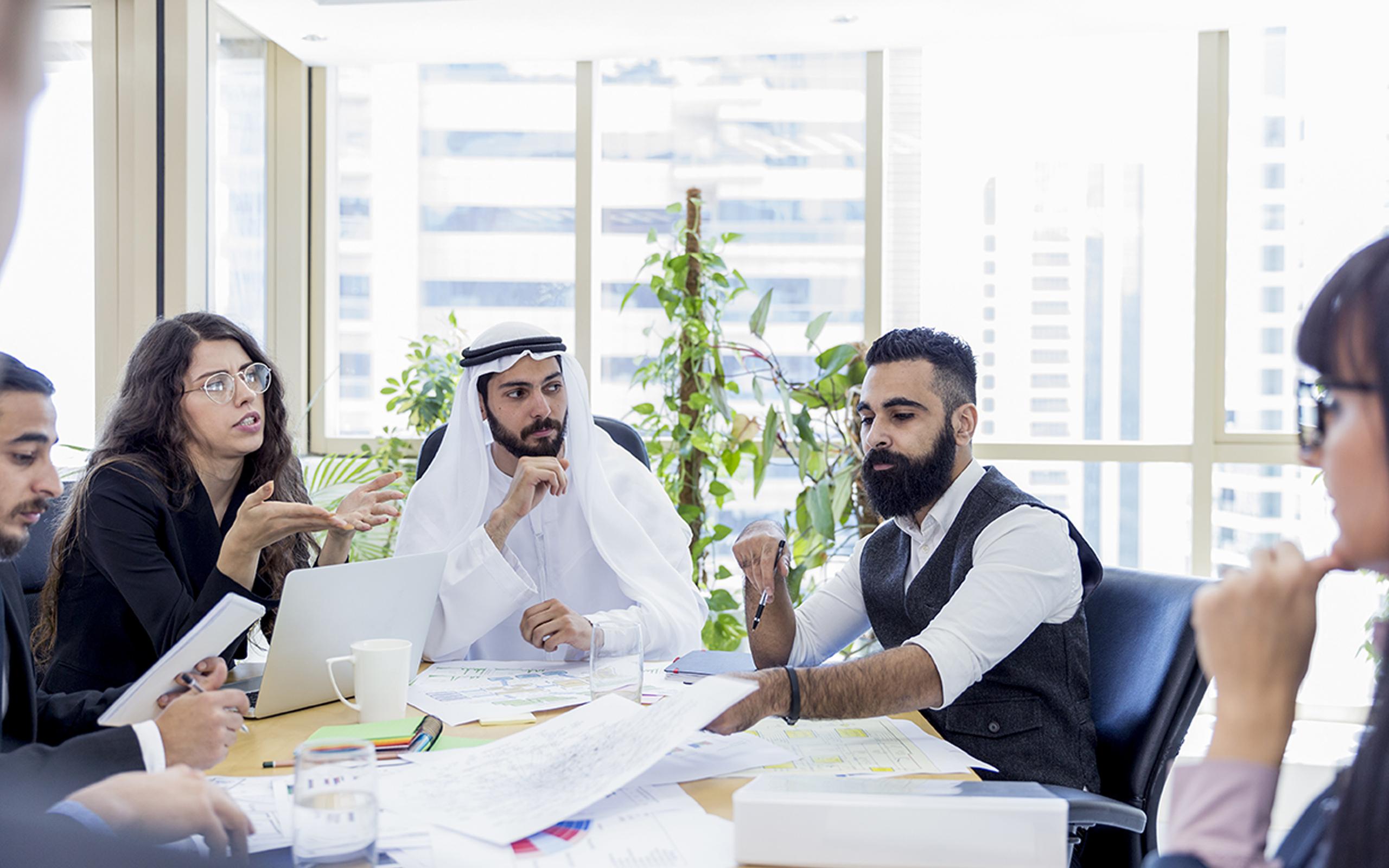 Employer Action Code: Act
The Qatari Ministry of Administrative Development, Labor and Social Affairs has announced new legislation to establish a statutory minimum wage for the private sector and eliminate the requirement for foreign workers to obtain No-Objection Certificates from their current employer in order to change employers. Law No. 17 of 2020 on Setting the Minimum Wage for Workers and Domestic Workers, announced at the end of August, will take effect six months after it is officially promulgated. Decree Law No. 18 of 2020, on entry and exit provisions for foreign workers, abolished the No-Objection Certificate effective immediately.
At roughly the same time, federal government of the United Arab Emirates (U.A.E.) announced Federal Decree Law No. (6) of 2020, which will amend the Labor Law to provide private sector employees with five days of employer-paid parental leave. That measure is expected to take effect one month after the decree's promulgation.
Key details
Qatar:
The statutory minimum wage will be 1,000 Qatar riyals (QAR) per month in base pay, plus QAR 500 per month for housing expenses and QAR 300 per month for the cost of food accommodations, and will apply to all workers in the private sector. The housing and food supplements to the minimum wage will not apply to employers that already provide adequate food and accommodations. Since late 2017, a temporary measure has been in place calling for a minimum monthly wage of QAR 750 for foreign workers.
As noted, foreign workers are no longer subject to the requirement to obtain a No-Objection Certificate from their current employer in order to terminate current employment. Normal notice requirements for resignation would still apply.
U.A.E.:
All employees in the private sector will be entitled to five workdays of employer-paid parental leave to be taken any time within six months of the birth of a child. There is no minimum service requirement for eligibility. The measure was announced in the press as a new entitlement of five days' paid paternity leave; however, subsequent guidance issued by the government clarified that the entitlement applies to both male and female employees.
The decree also amends the existing article of the Labor Law on equal pay, revising it to require employers to provide equal pay for work of "equal value" (rather than the "same work") and charging the Ministry of Human Resources and Emiratization with responsibility for developing new methods to evaluate gender-based pay gaps.
Employer implications
Among multinational employers, the changes in Qatar will likely only affect low-wage workers, but the elimination of the No-Objection Certificate will affect all foreign staff.
Roughly a third of U.A.E. employers surveyed in 2019 provide paid paternity leave (five workdays at the median) and enhanced maternity leave benefits, providing 60 workdays' paid leave at the median (compared with a statutory entitlement of 45 calendar days); only 1% offer parental leave. As a result of the change, five workdays of paid leave for the birth of a child will now be the minimum entitlement for male employees, who account for 90% of job holders in the private sector (Ministry of Economy data). Female employees will have the option of taking parental leave as part of maternity leave or using it at a later date (within the six-month time frame). Companies that already offer enhanced paternity and maternity leave will need to consider how they want to adapt their leave policies in light of the new parental leave entitlement. Note: The measure does not apply to the Dubai International Financial Center, which enacted legislation to provide five workdays of paid paternity leave in 2019. It remains to be seen how meaningful the changes to the equal pay provisions of the Labor Law will prove to be.
Contact
---
Senior Director, Integrated & Global Solutions, CEEMEA
---