Ledelse, Globalt
---
Carl Hess
Chief Executive Officer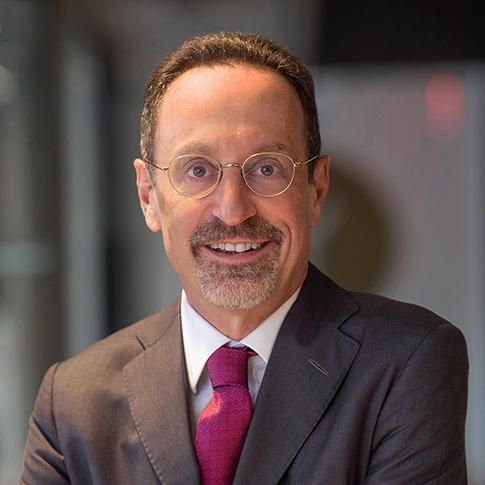 Carl Hess er President and CEO i WTW.
Carl har i løbet af sine mere end tredive år i virksomheden haft forskellige roller – blandt andet som leder af Investment, Risk and Reinsurance, øverste chef for Nord- og Sydamerika, global leder af Investments og som rådgiver i Retirement.
Carl er medlem af Society of Actuaries og Conference of Consulting Actuaries, og derudover er han Chartered Enterprise Risk Analyst. Han har en bachelor i logik fra Yale University.
---
Andrew Krasner
Chief Financial Officer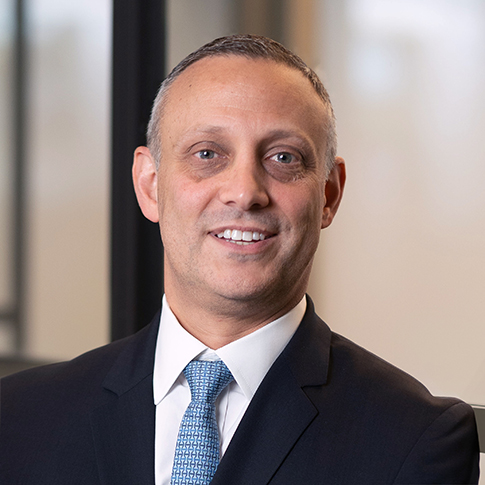 Andrew er CFO i WTW.
Andrew var tidligere Global Treasurer og Head of Fusions and Acquisitions i WTW med ansvar for finans, fusioner, joint venture, frasalg og strategisk investering. Han har været en del af virksomheden siden 2009 og arbejdede i starten i Willis Capital Markets and Advisory. I 2021 forlod Andrew for en kort tid WTW for at arbejde som CFO for Assured Partners.
Andrew var ansat i Banc of America Securities (Financial Institutions Group), Deutsche Bank og PricewaterhouseCoopers, før han kom til WTW. Andrew har en bachelor i Applied Economics and Business Management og en MBA med udmærkelse fra Cornell University. Han er også statsautoriseret revisor.
---
Kristy Banas
Chief Human Resources Officer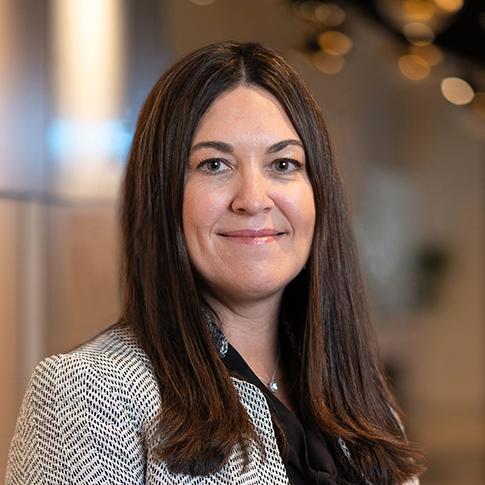 Kristy er CHRO i WTW.
Kristy var tidligere Global Talent Advisor for Human Capital and Benefits og stod i spidsen for Global Total Rewards og WTW's HR Integration. Hun var Global Talent Advisor for Operations and Technology og havde forskellige HR-lederstillinger i Willis og XL Group.
Kristy er uddannet Summa Cum Laude med en bachelor i Business Management fra Fairfield University. Hun indledte sin karriere i revision, før hun skiftede til HR i 2001.
---
Anne Donovan Bodnar
Chief Administrative Officer
Anne er Chief Administrative Officer i WTW.
Anne blev ansat som Chief Administrative Officer i Towers Watson i 2010. Fra 2001 til 2010 var Anne direktør for HR i Towers Perrin. Hun har tidligere i sin karriere haft forskellige stillinger inden for HR og som konsulent i Towers Perrin samt adskillige roller inden for operationel og strategisk planlægning i det nuværende JPMorgan Chase.
Anne er medlem af International Women's Forum, i bestyrelsen for Adirondack Museum og medlem af besøgsudvalget for Smith College Museum of Art.
Anne har en bachelor fra Smith College og en MBA fra Harvard Business School.
---
Alexis Faber
Chief Operating Officer
Alexis Faber er Chief Operating Officer i WTW.
Alexis er leder af drift, ejendomme og teknologi og yder derved et væsentlig bidrag til virksomhedens kort- og langsigtede succes.
Alexis har mere end 20 års erfaring i forsikringsbranchen og den finansielle sektor. Hun kom til WTW i 2003 og har haft en række ledende stillinger inden for virksomhedens forskellige forretningsområder – senest som Chief Operating Officer for Corporate Risk & Broking. Hun har før det været Global Head of Financial Lines, Head of FINEX i Nordamerika, Chief Operating Officer for North America Specialty Practices og Practice Leader for Risk Control and Claims Advocacy Group. Inden hun kom til WTW, arbejdede hun for investeringsbanken Citi Group med fokus på finanssektoren.
Alexis er bredt anerkendt som en rollemodel i forsikringsbranchen og blev i 2010 tildelt Business Insurance's prestigefyldte Women to Watch Award. I 2017 var hun blandt de 35, der blev udvalgt til Reactions Magazine's lederforum for kvinder i forsikringsbranchen.
---
Matt Furman
General Counsel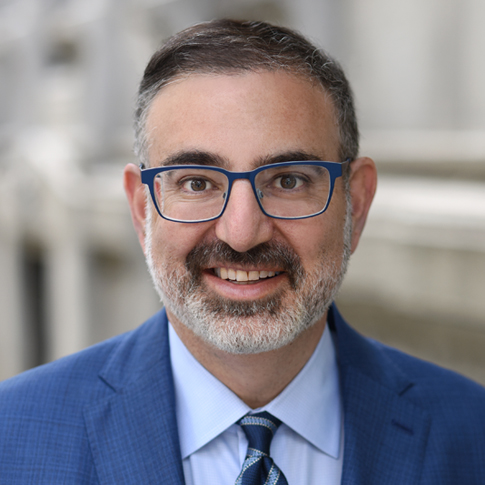 Matt Furman er General Counsel i WTW.
Han står i spidsen for WTW's aktiviteter inden for jura, compliance, risikostyring og public affairs på globalt plan.
Matt var tidligere Group General Counsel i Willis, hvor han var medlem af Willis' Operating Committee. Fra 2007 til 2015 var Matt Senior Vice President, Group General Counsel – Corporate and Governance og Corporate Secretary i Travelers. Fra 2000 til 2007 var Matt Vice President og Associate General Counsel i Goldman, Sachs & Co. Inden da arbejdede han for advokatfirmaet Simpson Thacher & Bartlett i New York. Matt har en bachelor fra Brown Universitet og er cand.jur. fra Harvard Law School.
Matt er bestyrelsesmedlem i Jewish Theological Seminary og er formand for dets finansudvalg. Matt var indtil for nylig medlem af The Securities and Exchange Commission's Investor Advisory Committee, hvor han var medlem af forretningsudvalget og formand for Market Structure Subcommittee. Han har tidligere siddet i bestyrelsen for Legal Aid Society og i bestyrelsen for Alzheimer's Association. Han har også været adjungeret professor ved Cardozo Law School, hvor han underviste i international økonomi, og medlem af New York Stock Exchange's Commission on Corporate Governance.
---
Adam Garrard
Global Head, Risk and Broking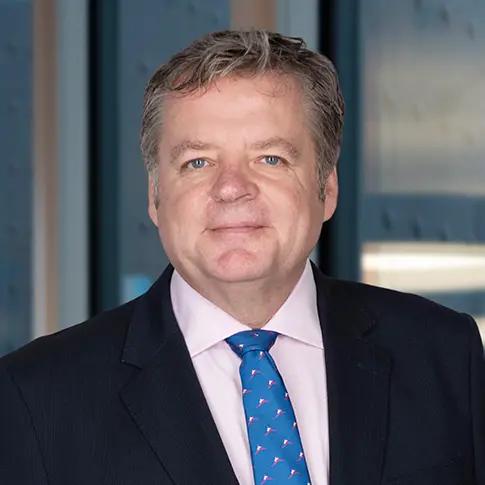 Adam Garrard er Global Head of Risk and Broking i WTW.
Adam var chef for den internationale forretning i WTW fra 2016 til 2019. Adam var før det – over en periode på mere end 20 år – ansat i en række forskellige lederstillinger i Willis Group. Mellem 2012 og 2015 var han regional CEO i Willis Asia i Singapore og stod i spidsen for Willis' strategi i regionens højvækstmarkeder. Han var før det regional-CEO i Europa, Asien og Australien. I løbet af sin tid i Asien tilbragte han 18 måneder i Shanghai, hvor han etablerede Willis' kontor i Kina.
Adam har en bachelor i virksomhedsstudier fra De Montfort University. Før han kom til WTW, var han Graduate Trainee hos SBJ Stephenson Insurance Brokers.
---
Julie Gebauer
Global Head, Health, Wealth and Career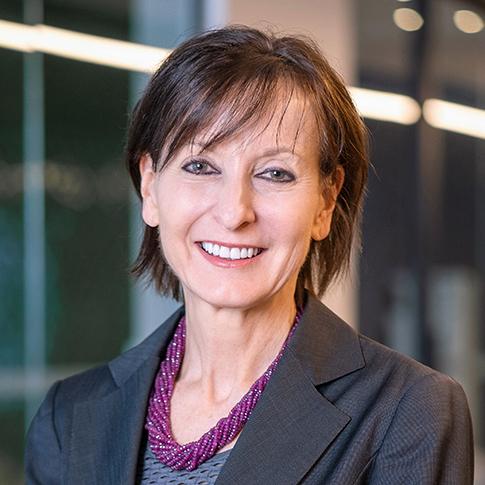 Julie Gebauer er Global Head of Health, Wealth and Career i WTW.
Julie var tidligere øverste chef for Human Capital and Benefits i WTW. Hun har i løbet af sine 35 år i virksomheden haft flere lederstillinger – blandt andet chef for Talent and Rewards, leder af US East Region og chef for global produktivitet og tilfredshedsmålinger. Julie har en bachelor i matematik fra University of Nebraska, hvor hun blev udnævnt til Chancellor's Scholar. Hun er medlem af Phi Beta Kappa og Society of Actuaries. Hun blev optaget i YWCA's Academy of Women Achievers. Hun er medforfatter til bogen Closing the Engagement Gap: How Great Companies Unlock Employee Potential for Superior Results. Før sin ansættelse i 1986 var Julie pensionsaktuar hos Hewitt Associates.
---
Anne Pullum
Head of Europe
Anne Pullum er Head of Europe i WTW.
Anne var tidligere Chief Administrative Officer og Head of Strategy i WTW. I den rolle spillede hun en vigtig rolle i udviklingen af virksomhedens strategi, via sit arbejde på tværs af alle forretningsområder.
Anne kom til WTW i maj 2014 fra McKinsey & Company, hvor hun arbejdede med kunder i den finansielle sektor og inden for naturressourcer. Anne beskæftigede sig med økonomisk forskning hos Greenspan Associates i Washington D.C., og hun arbejdede som analytiker for Goldman Sachs Equities Division i London. Hun har en MBA fra INSEAD og en bachelor i international økonomi fra Georgetown University's School of Foreign Service.
---
Imran Qureshi
Head of North America
Imran er Head of North America i WTW.
Imran er ansvarlig for at forbinde hele WTW med vores kunder og med at forbinde vores medarbejdere til de lokalsamfund, hvor de bor og arbejder.
Imran var i sin seneste stilling medansvarlig leder fra USA og var før det leder i Midtvesten og for Globale Services Solutions. Han er formand for Global Sales & Client Management Council og er en del af WTW's Growth Board, som har til formål at øge virksomhedens organiske innovationsindsats.
Imran har en bachelor i matematik fra University of Manchester. Imran er desuden bestyrelsesformand for Human Resources Management Association of Chicago (HRMAC) og i bestyrelsen for Avery Coonley School.
---
Pamela Thomson-Hall
Head of International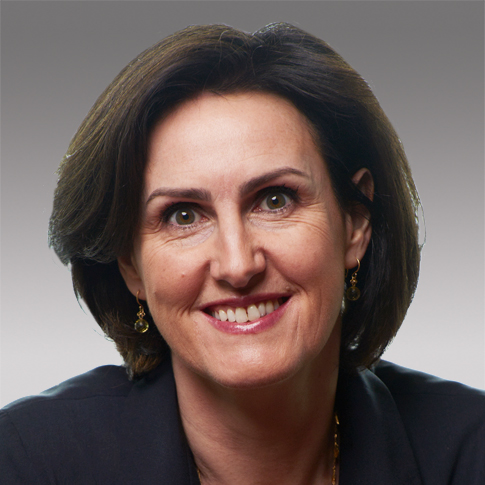 Pamela er Head of International i WTW.
Hun er ansvarlig for tilsynet med og den strategiske retning for forretningerne i over 60 lande på tværs af de forskellige regioner i de fire regioner, der udgør WTW International – Asien, Australasien, Central- og Østeuropa, Mellemøsten og Afrika (CEEMEA) og Latinamerika. Hun var tidligere chef for CEEMEA-regionen og for Risk & Broking-segmentet i den region.
Pamela, der er jurist af uddannelse, kom til virksomheden for 22 år siden som en del af det juridiske team i Storbritannien. Hun etablerede og ledede den internationale juridiske funktion som General Counsel for International i over ti år, inden hun blev stabschef og direktør for International i 2016.
Pamela er lidenskabelig tilhænger af mangfoldighedens evne til at skabe bedre forretningsbeslutninger og er anerkendt for at gøre underrepræsenterede talenter til ledere.
---